Hello friends! It's time for a little sweetness with one of the new digi stamp designs by Rachell Anne Miller Creative Studios. This digi stamp is called Mother and Baby Bear. How sweet is this?! This illustration is part of the new  Mother's Day Collection called Mother and Baby Animals.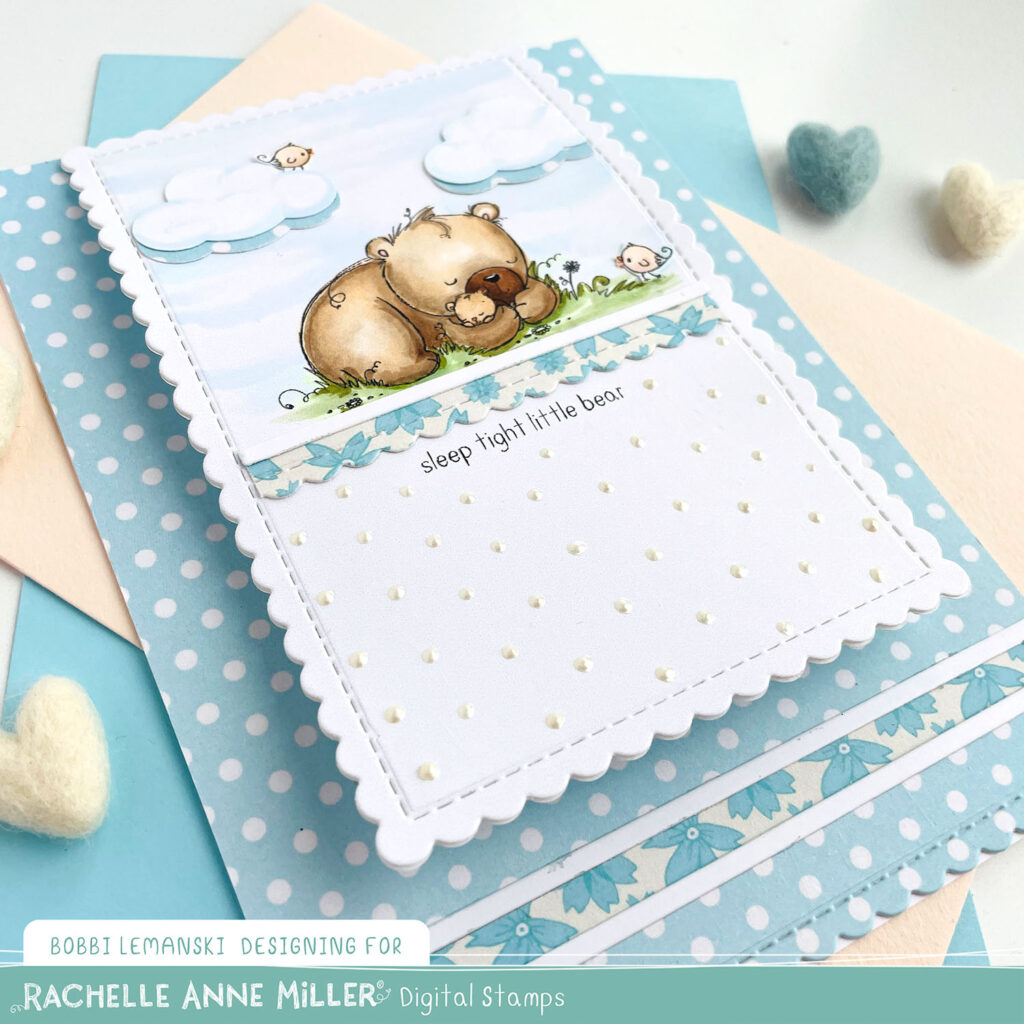 This 5″ X 7″ card mixes soft patterns, scallops, ivory pearls and momma and baby bear. To make this card, I created a smaller panel for the card front and hinged it at the top for a top fold card. The hinge to connect the front and back was concealed between two scallop layers of the front panel and behind the pattern paper and white cardstock back of the card base. I used a A7 Scallop Card Frame by Honey Bee Stamps for the front panel.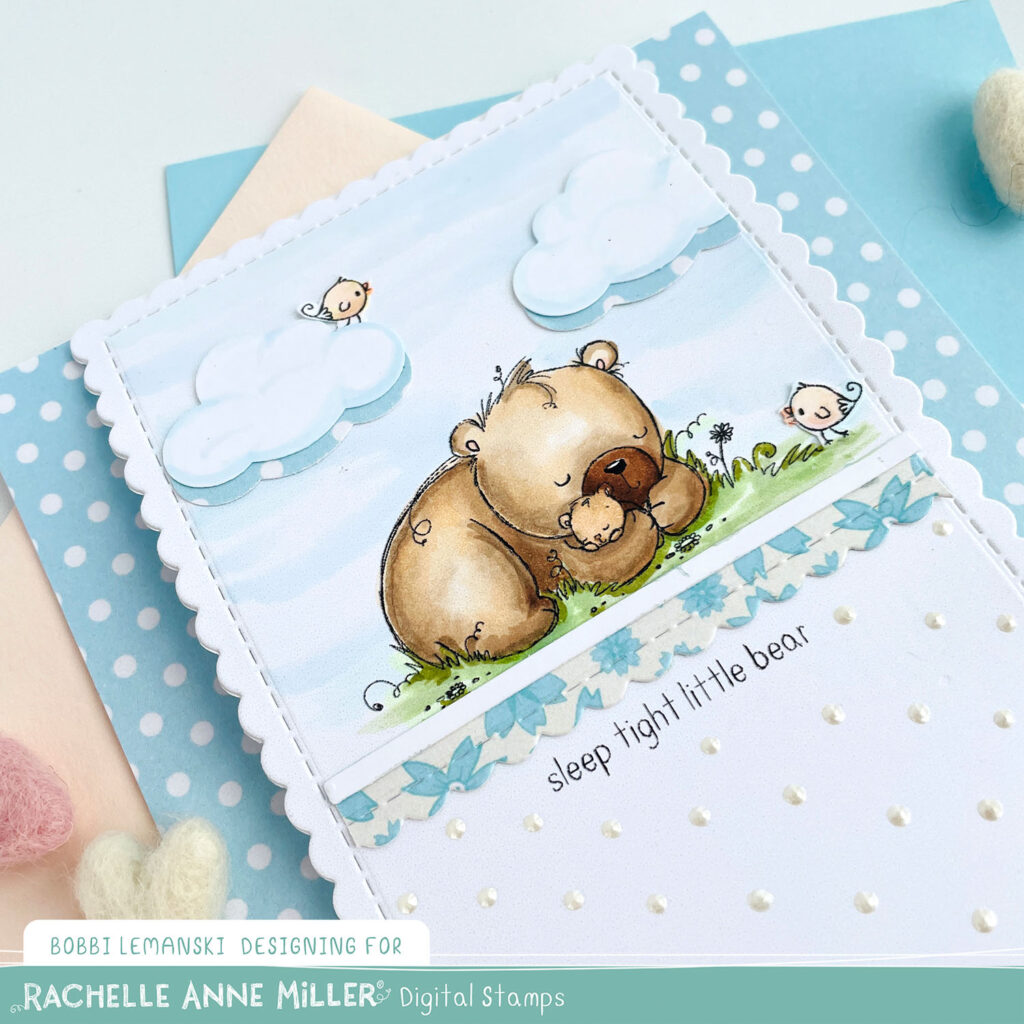 I sized, and printed the design using my laptop and printer. The birds are from the digi stamp, I colored the bears using the following Copic Marker colors: E43, E42, E44, E59, E57, E55, YG63, YG61, Y00, YR68, B000, and B00. The illustration was framed at the bottom with strips of pattern and white cardstock, right above the phrase. Clouds in white and pattern papers were punched out and added to the sky. Lastly, I added drops of Pearl Pen in ivory to the bottom front.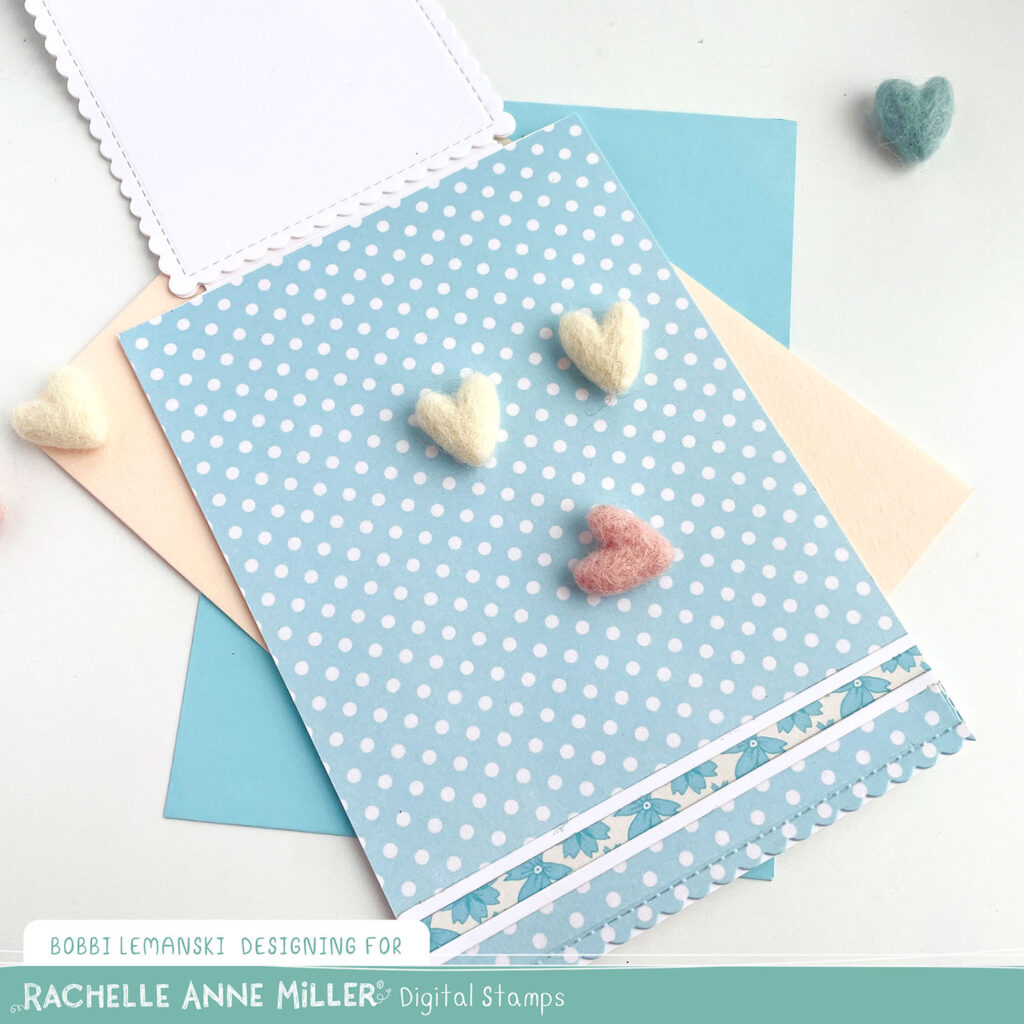 Here's a quick look at the inside. I added coordinating patterns together – dot and floral – and scalloped the bottom edge for a softer look.
Thanks for stopping by today. If you want to see more ideas and inspiration from me, subscribe to my blog, BobbiHartDesign.com. I'll send you updates on new posts! You can also find me on Instagram as @BobbiHartDesign and on Facebook as BobbiHartDesign. Bobbi Hartmann Lemanski, Bobbi Hart♥ Design, Adding h♥art into every design