Coffee in Central Park…I mean Perk, anyone? Today is the first day of the new January releases for Craftin' Desert Divas. Yes, it's coffee time! Love your Mug is the first set being released in a special bundle and this one is so adorably cute and fun to work with. I used this set with a coordinating stencil called Coffee Time, also part of the bundle to make this card. You can order these now at a special bundled price for one day only, too! 
To make this card, I colored all of the images using Copic Sketch markers. I love these little mice. They are as sweet as can be and very busy making the coffee, too. I wanted this to feel like a coffee house in the park with the busy mice working hard to make good coffee. 
I used the coffee to-go cup for the "mouse house" and added a little arch opening at the bottom. The sign on the coffee cup uses the word, "perk" from one of the phrases in the set. I hand wrote the "Central" using a black marker. The stony path to the house was created using the stencil, Hill Scene II. Everything else was hand-drawn using Copic Sketch Markers. 
Thanks for stopping by and remember to create a little joy to fill your soul today! Shine on – Bobbi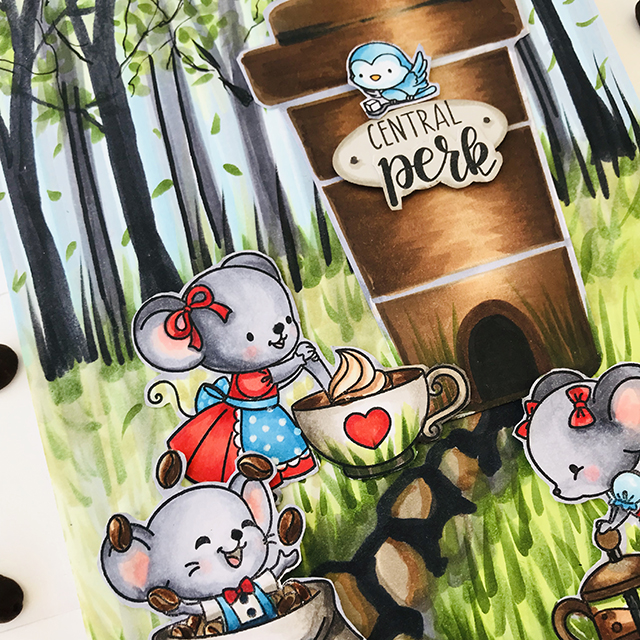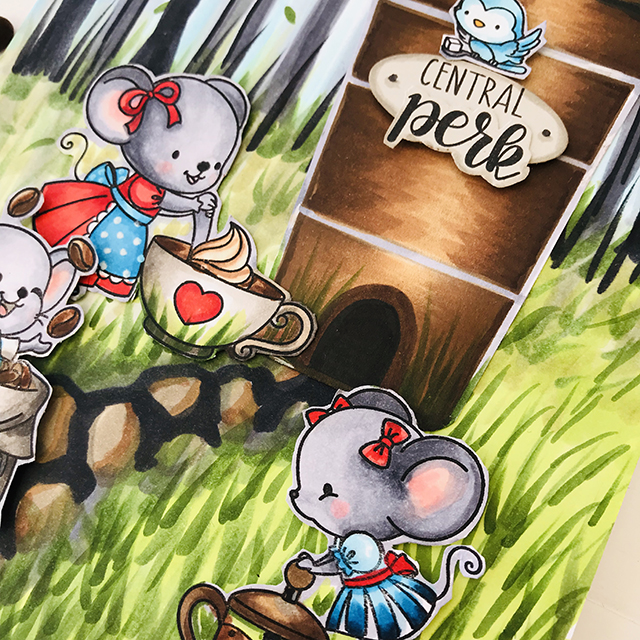 The best part is for one day only, there is a deal on the Coffee Bundle so check that out at Craftin' Desert Divas online.