As soon as I read the phrase, "Let's tie one on" from the new Happy Birthday stamp set by Honey Bee Stamps, I immediately thought of the literal meaning, hence the tie shape smack dab in the middle of the card front. 🙂 I used the following products to use this card: 
I created the tie using a printed sheet from the Great Outdoors paper pad. I simply cut the shape by drawing it out with a ruler and pencil. The key is to keep your tie symmetrical. It's a simple shape to hand draw. I also created a strip piece that would wrap around at the top of the tie so that it would look like the knot of the tie. I also used this to create a crease at the top so that the recipient can lift it up to read the message.  I used a darker shade of green to outline the tie pieces so they would stand out a bit more. I did the same for a slightly smaller piece to layer below for the other end of the tie. I heat-embossed the phrase "Let's tie one on" using white embossing powder on navy cardstock and cut each word out. I adhered the words to the bottom layer of the tie for a secret message underneath. I like that the tie has a different pattern underneath the flap. Pattern paper is perfect for this tie application.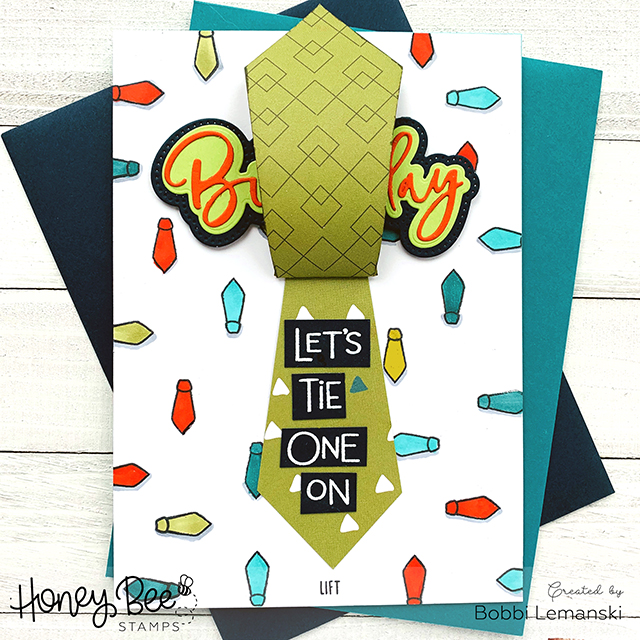 Next, I stamped the phrase, "It's your" at the top in black ink. I also stamped the little tie from Pinky the Pig to make a background print on the card front. Each tiny tie was colored in using four colors from the pattern paper to match. The "Birthday" word script was cut out and layered in the colors of navy, green and orange. I added some cushion foam to both side edges of the word, allowing the tie to slip in underneath. I attached the tie to the front. Easy peasy!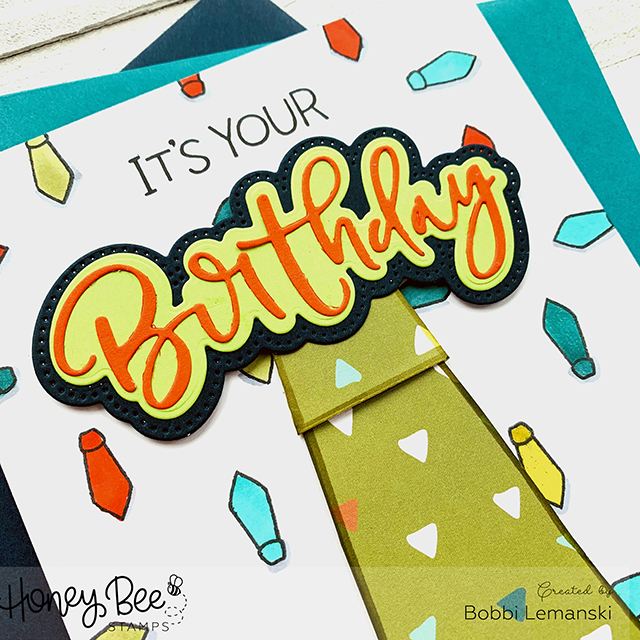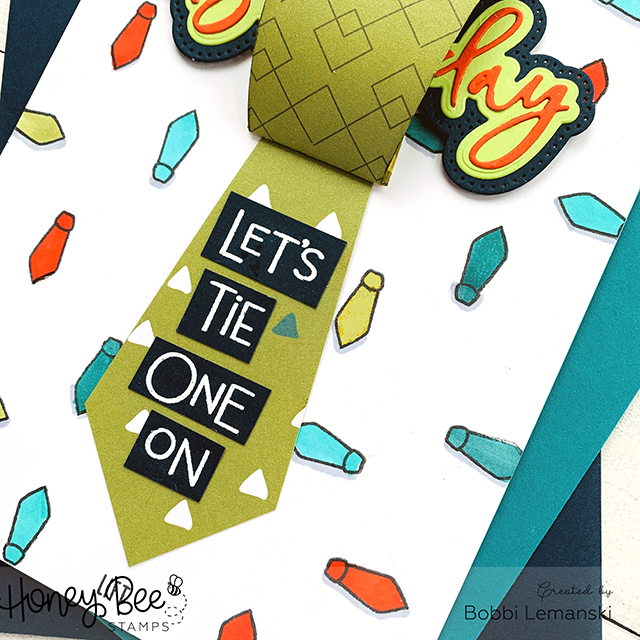 Lastly, I added the phrases inside the card along with a few more of those tiny ties! I think this is a fun card for men. I know a number of guys that are in the 20+ age that are careered focused, but have fun on the weekend. This might be the perfect card for one of them!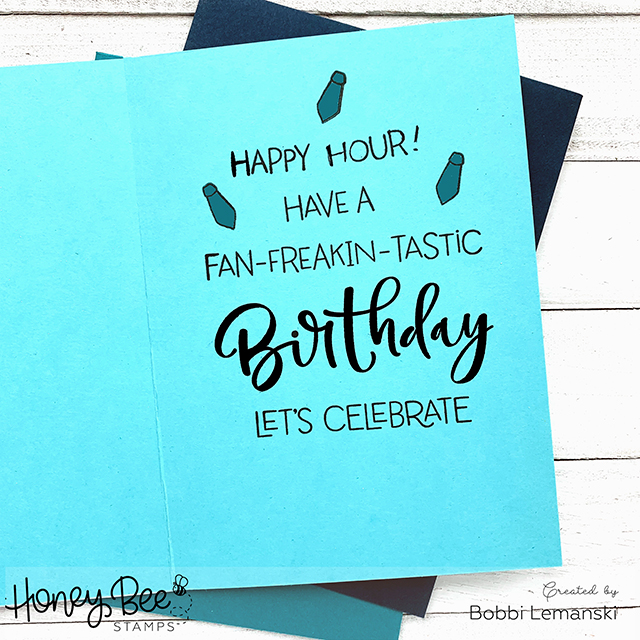 Thanks for visiting! I hope you were inspired today and "tie one on" your next card! 🙂 
Adding h♥art into every design
Bobbi ♥ Design