It's Day 3 of the Autumn Blessings Release at Honey Bee Stamps and I'm sharing another new set that Honey Bee is featuring today along with two, new, cool stencils. Today's card uses the following products available at Honey Bee Stamps: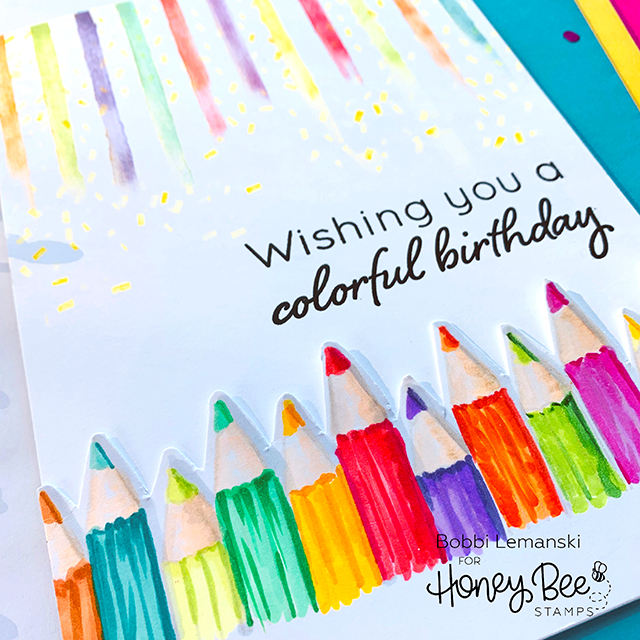 To make this card, I stamped the Brilliant day colored pencil image using a very light beige ink for a no-line coloring technique. Once stamped, I colored each pencil using vibrant Copic colors. For the natural wood part of the pencil that shows, I used Copic E43, E51 and E50. You might want to try other colors, depending on what you like. I have a few colored pencil sets and they each have a different wood color. The colored portions of the pencil were also colored with Copics using three tones of each color. I was not trying to go for a realistic look, but rather a more whimsical, almost watercolor and streaky look with these pencils. I like how they turned out. It's a more artsy look v. realistic look.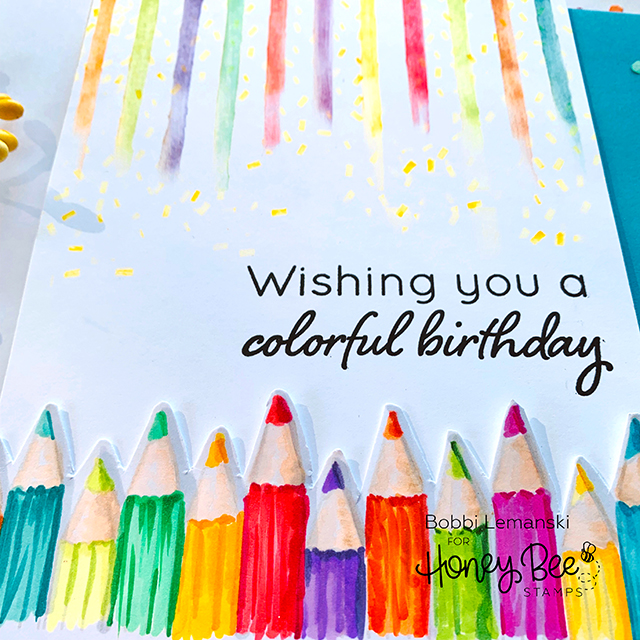 I wanted to bring color to the top of the card so I used the Watercolor Lines Stencil Set to bring imperfect strokes of color down from the top edge. I also wanted to add a bit of whimsy to the front so I added yellow confetti using the the Confetti Stencil Set, over the top of the watercolor lines to make it fresh. I used only one of the stencils in both of the sets for this card.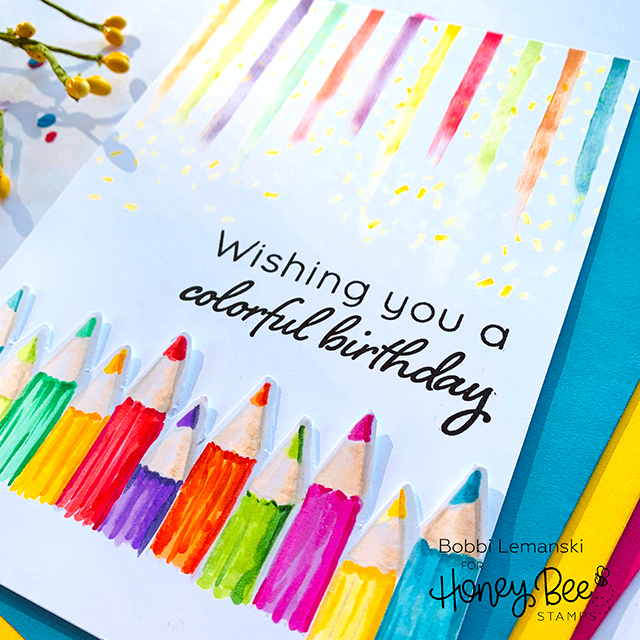 The Brilliant Day set has so many cute phrases to go with the crayons and colored pencils that it was easy to find one that fit perfectly on this card. I chose one of the bigger phrases and stamped it in black, measuring for the right placement. Lastly, I adhered the bottom image to the card and popped it up using dimensional foam. I also added shading around the pencils, too. This is a 5″ X 7″ card, but could be easily adapted to any size card you prefer.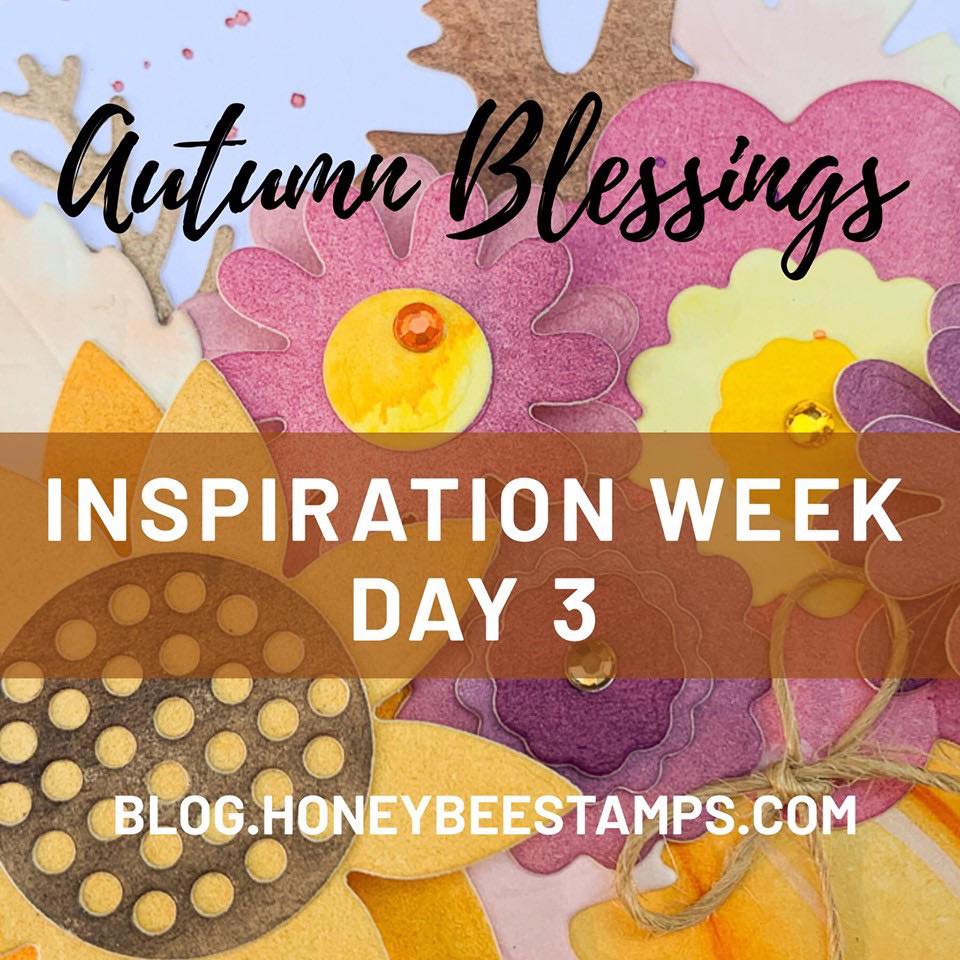 Stop by the Honey Bee Blog for Day 3 of more ideas and inspiration from the Design team using this set and other new release sets that are being featured today. Don't forget – – there is a blog hop on Friday and Saturday. I'll be showcasing a new card on Friday! 
Thanks for visiting today. I hope your day is bright and colorful and as brilliant as you! 
Adding h♥art into every design
Bobbi Hart♥ Design