Just a reminder that there's a rainbow challenge at Jane's Doodles going on now! Use at least one Jane's Doodles' products to participate.  Link your card by Tuesday, April 14, 2020 by 11:00 PM CET to be entered in for a chance to win a $30 gift certificate. One random winner will be chosen from the entrants. You can link your card here.
For inspiration, I made this card for the rainbow theme. I used the Jane's Doodles stamp set called Cactus to create this one.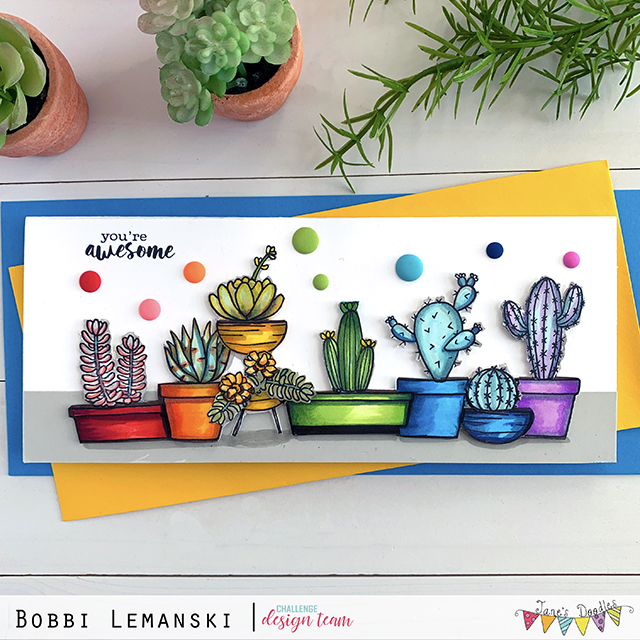 I stamped the center green pot first then stamped on both sides, masking pots to allow them to overlap. I made sure to have seven, one for each color of the rainbow to create ROY G BIV. Once the pots were stamped, I did the same with the plants, adding one to each pot and masking if needed. Once all potted plants were stamped in black, I colored them in the colors of the rainbow.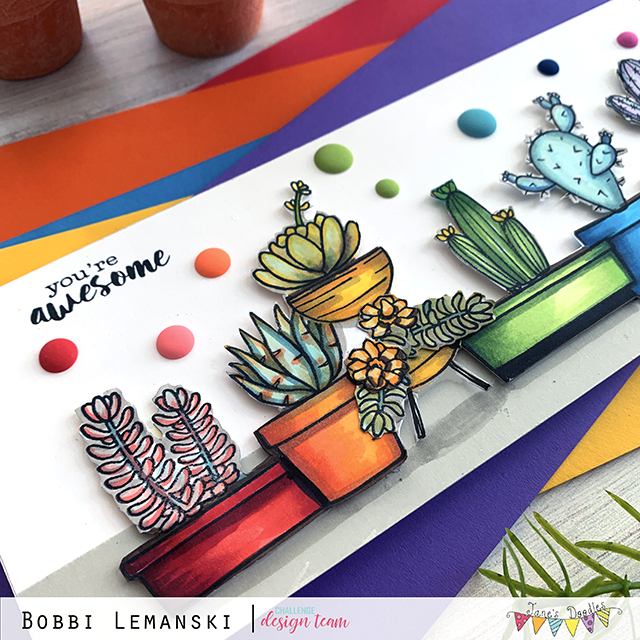 For the plants, I colored each one using BG93 and other blue green tones for the cacti. I added the appropriate rainbow color to each one to match their respective pots. The entire potted plants collection were cut out as one unit, popped up with dimensional foam tape and attached to the card base. The card base has a warm gray strip at the bottom to ground the vignette design. Shading was added using a W5, W3 and W1 Copic markers.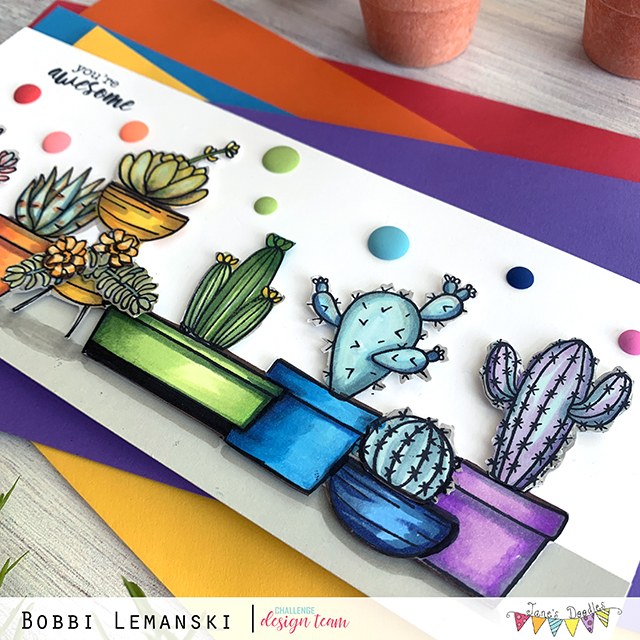 Matte-finish epoxy dots were added above the pots for added interest. This is a slime line card measuring 8-1/2″ wide X 3-1/2″ tall. The card fits inside a business-sized envelope for easy mailing!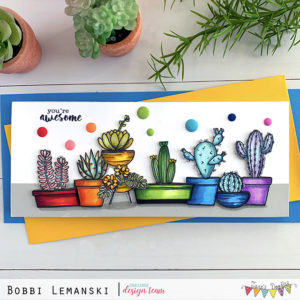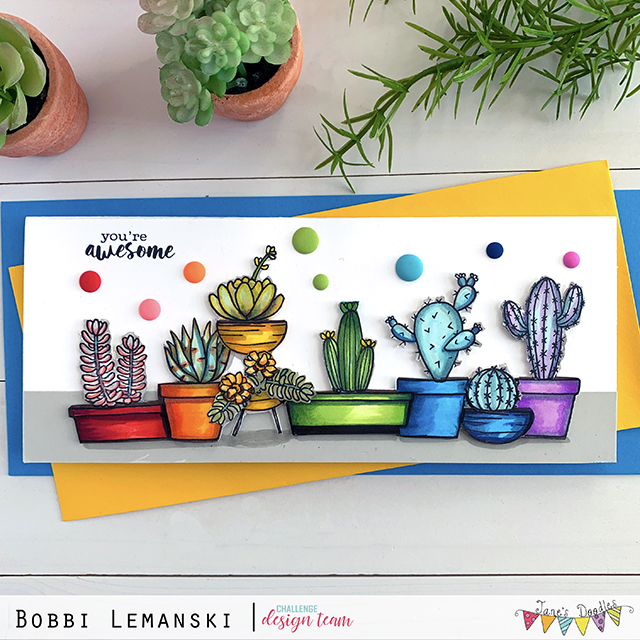 Now it's your turn to add a card of your own. We can't wait to see what you make! Again, here's the link to the challenge for official rules and information. If you want to shop at Jane's Doodle's here's link to the store (click on "advance" button to proceed from this link), too! The rainbow challenge #7 closes April 14 at 11:00 PM CET. (4:00 PM CT)
Want to see more ideas and inspiration from me? Subscribe to my blog, BobbiHartDesign.com.
I'll send you updates on new posts!
You can also find me on Instagram as @BobbiHartDesign and on Facebook as BobbiHartDesign.
Bobbi Hartmann Lemanski,
Bobbi Hart♥ Design
Adding h♥art into every design