It's time for the Memorial Day Sale. Save 15% off your entire purchase through May 25, 2020 at Honey Bee Stamps. (No promo coded needed.) This is the time to stock up on all the beauty and fun from the Honey Bee Stamps latest 5-year anniversary release. Take a look at some of my past posts to see what's all new! Remember the barn, farm fresh goodness, baby bees, astronauts, robots….?
My card today features the following Honey Bee products:
Farm Fresh Florals stamp and die set
Buffalo Plaid Background stamp
Friend Buzzword stamp and die set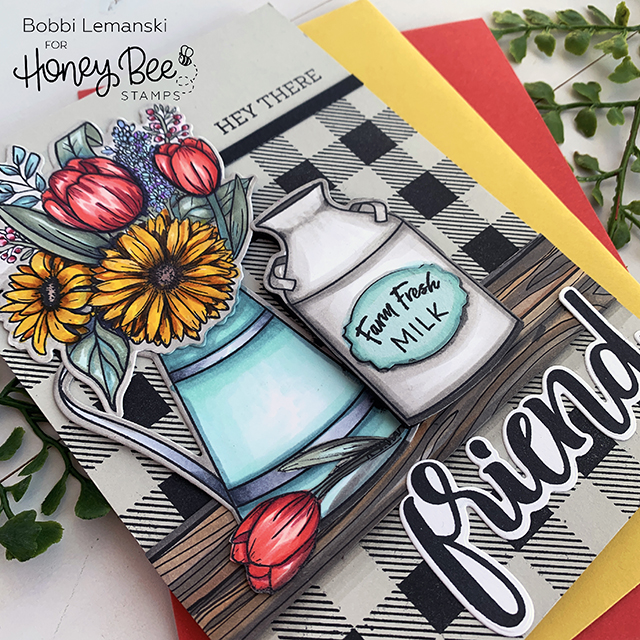 This is really an easy card to make. Once everything is stamped and colored, it just requires a little layering. Here's some tips:
I popped up the farm fresh jug with some black craft foam.
I stamped an additional tulip and a few leaves to have one flower at the base of the vase.
I hand drew some woodgrain on the wood ledge. You could achieve this by using the Woodgrain Background Stamp, too.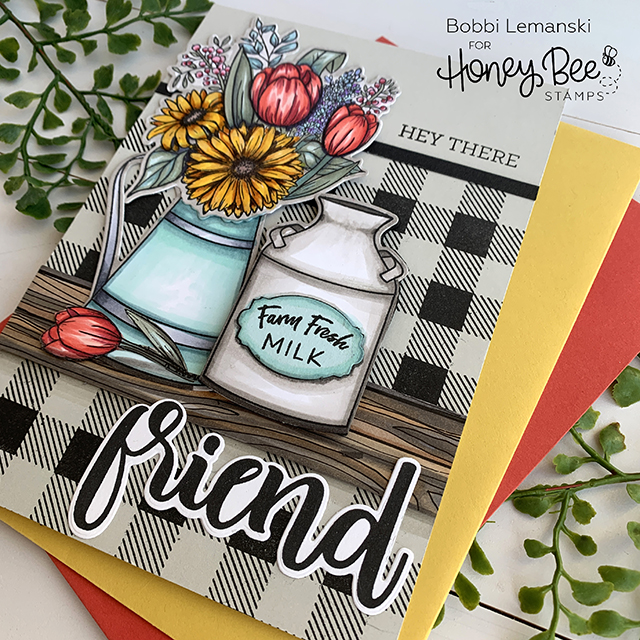 This is a 5″ X 7″ sized greeting card. It would require "non-machinable" stamp due to the dimension with dimensional tabs.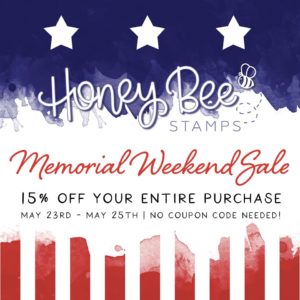 Head to the Honey Bee Stamps store shop the sale. No promo code needed! Plus, there's a free bee with qualifying purchases of $75, too. (While supplies last!) Get the sweet bee and the coordinating die with orders over $100! It's super cute!
Want to see more ideas and inspiration from me? Subscribe to my blog, BobbiHartDesign.com. I'll send you updates on new posts! You can also find me on Instagram as @BobbiHartDesign and on Facebook as BobbiHartDesign.
Bobbi Hartmann Lemanski, Bobbi Hart♥ Design, Adding h♥art into every design