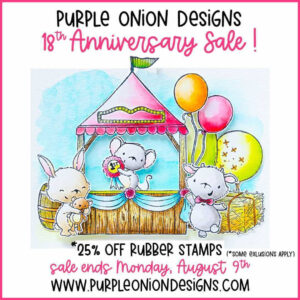 Hello friends! Just want to send out a quick reminder that Purple Onion is having a 25% off anniversary sale! The company has been in business supplying wonderful crafting products including red rubber designs by Stacey Yacula. Her illustrations are so SWEET and this deal is SWEET, too! Shop today because this sale is over after tomorrow, August 9th.
I'm sharing a fun card that is sure to sweeten your day. It features the following stamps by Purple Onion Designs.
Here's a few photos of my card.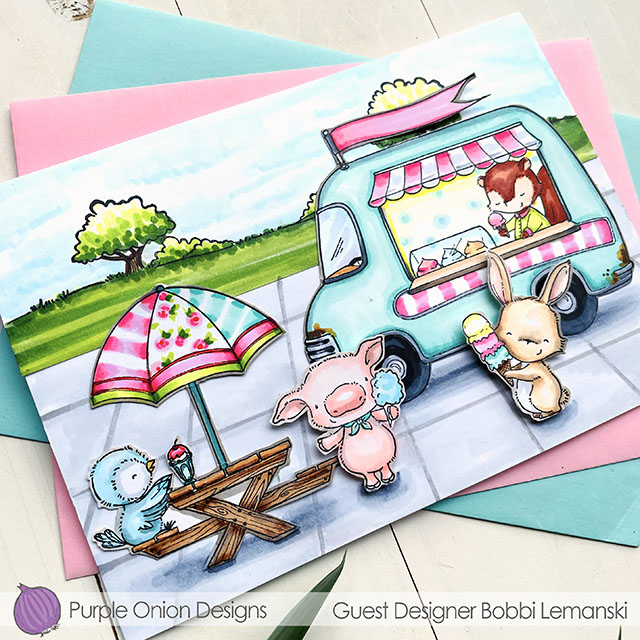 This is a 5″ X 7″ card. The cement patio blocks in the foreground were hand drawn as well as the clouds. The rest of the scene was created with the stamps listed above and colored using Copic Markers.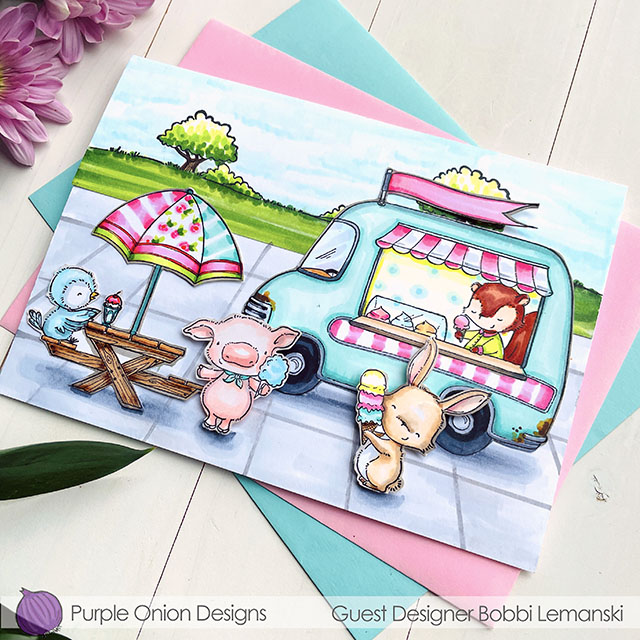 I used foam tabs behind the bunny and the pig for more dimension. Shadows were added under the truck, table and customers. I added some fun designs to the umbrella and awning for added cuteness!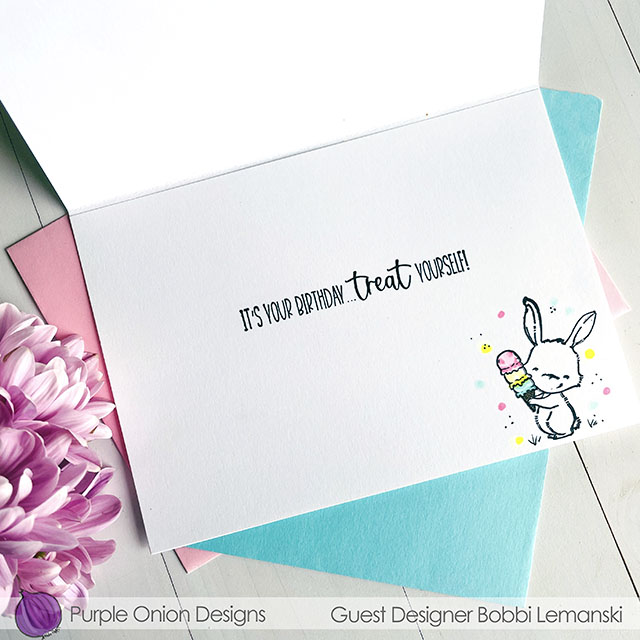 You can shop the entire sale at
Purple Onion Designs
now! If you decide to place an order, please use the links in this post so that the Onion know which ideas inspired you!
Thanks for stopping by today. If you want to see more ideas and inspiration from me, subscribe to my blog, BobbiHartDesign.com. I'll send you updates on new posts! You can also find me on Instagram as @BobbiHartDesign and on Facebook as BobbiHartDesign.