This cute little set from Craftin' Desert Diva's is called "Me Time" and I think it says it all. How many times do you wish you could go and do what you love – workout, out for dinner or just to party! I colored these cuties up and then added them to a slim line card for a friend's big birthday. I'm not sure grocery shopping would be my pick for "me time" so I used the party girl, workout girl and the dinner girl. Now if only there was a girl sitting at a desk coloring up stamped images..that would be my me time!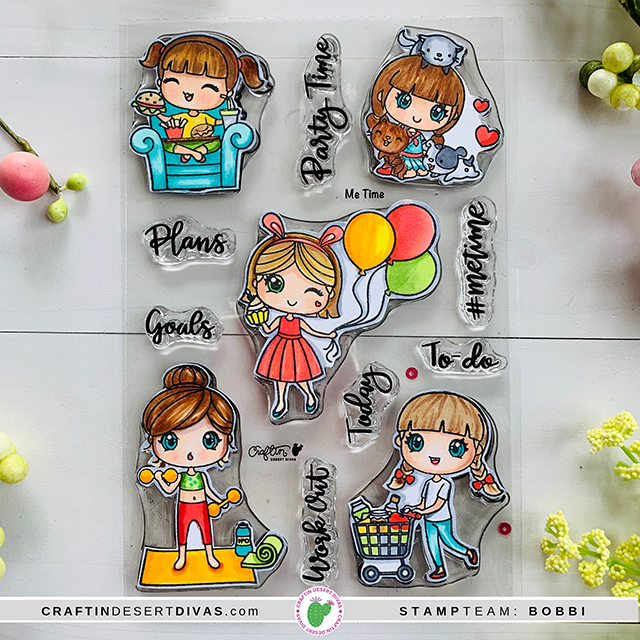 To make this card, I also used the Inside Scalloped Octagon Dies  and the bright Lollipop Sequins, too. I added the arrows using a fine tip black marker and stamped the sentiments from the set. This card is 8″ X 3.5″. I made a matching, custom-sized envelope using my We R Memories Envelope Maker.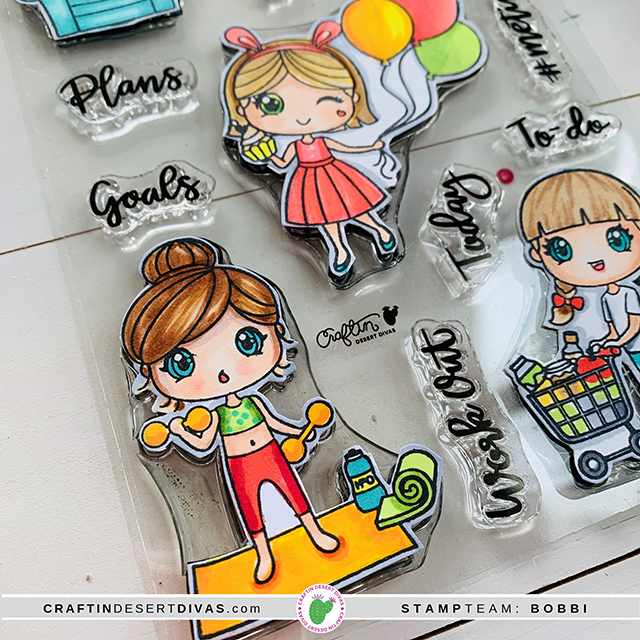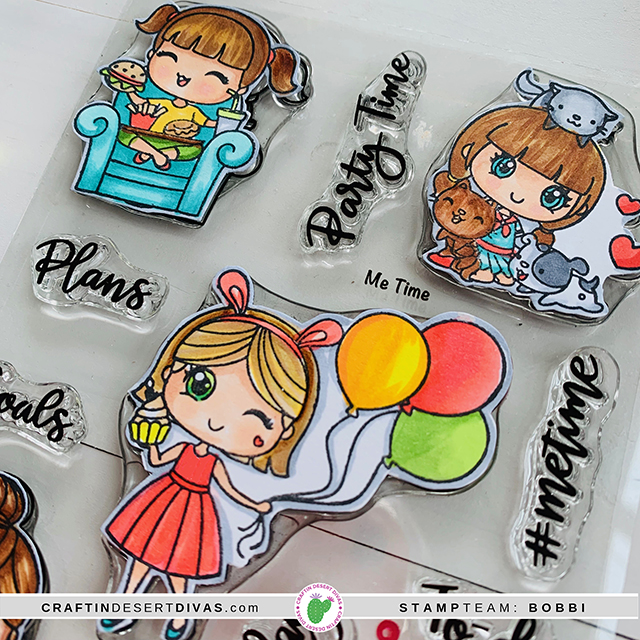 Now it's time for you to take some Me Time and do what you love!  THANKS for joining me today.
Adding h♥art into every design
Bobbi ♥ Design