Crafty Hugs can go a long way, like a full 17 inches! This slimline card has a side fold making this card a whopping 17″ wide when opened. My card today features a new set from Simon Says Stamp called Crafty Bunnies, part of their newest release, Crafty Hugs now available to purchase.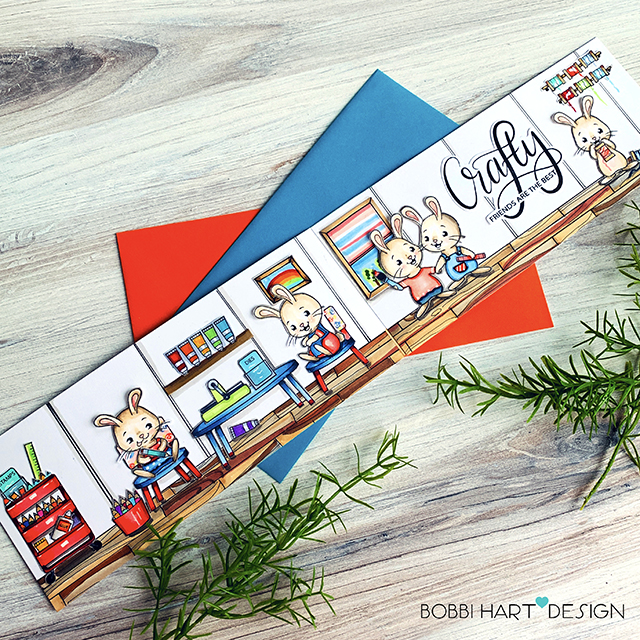 There are lots of pieces in the Crafty Bunnies set to make cute scenes. I couldn't decide on one so I used them all! Here's a few close-up photos from left to right…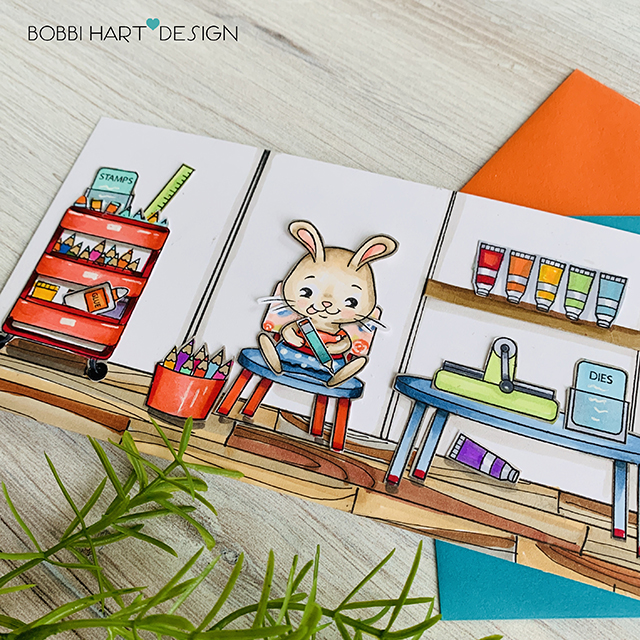 Craft supplies, like stamps, markers and glue are essential for this crafty bunny. She even has her own cart. Kind of looks like a cart from Ikea. 🙂  I love the cute crafting chair she is sitting on. I dressed it up in a few colors and added a print to the back rest.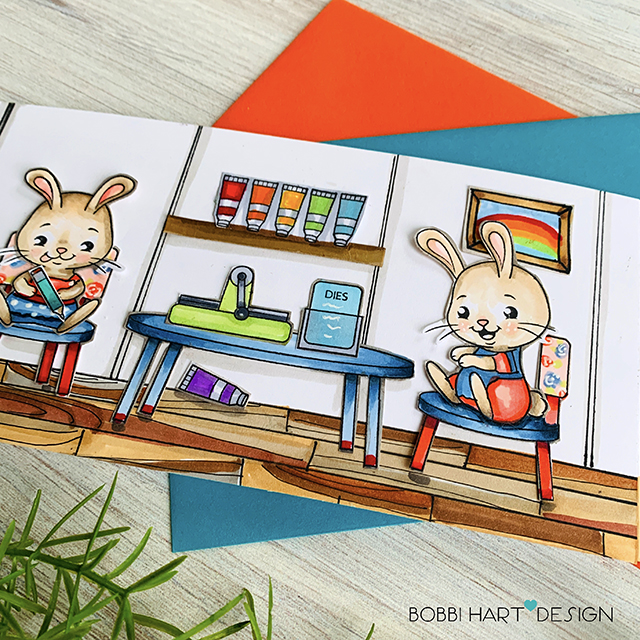 Everyone needs a die-cutting center. How about this cute table and chair set? I added a rainbow picture to the wall, too. Whoops. One of the rainbow paints fell to the floor!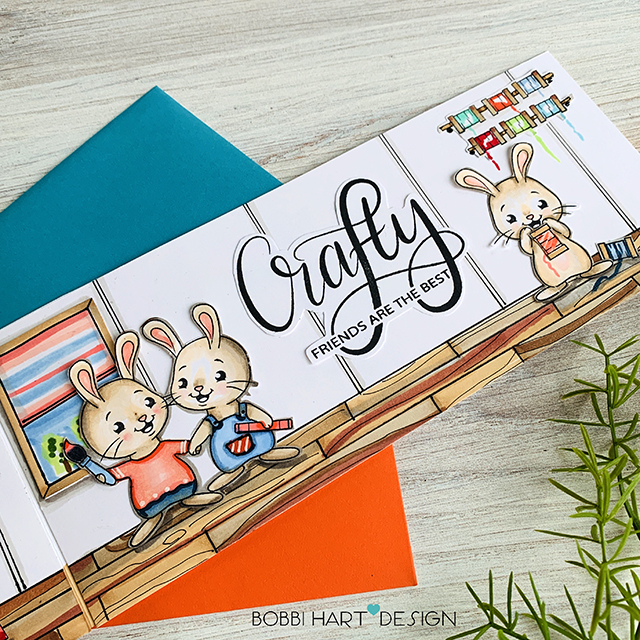 Crafting with a friend and on clear sky day is perfect. Notice the window in the background. Every craft room needs some natural light to get our colors just right! Ribbons spools hang from the wooden rods above the singular bunny. Ribbons and baker's twine are necessary supplies, too!
I added clothes to my bunnies. It's fun to dress them up in any style or color combo. The wood floor was hand drawn and colored to anchor the little vignette scenes.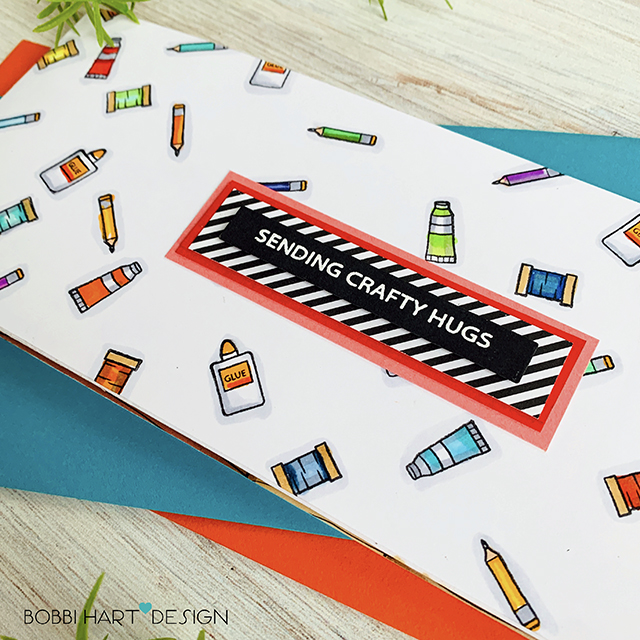 I kept the front panel simple, using the small craft supply elements from the set to make the background. I added the white heat embossed phrase on black to the front center, matting it with pattern and color. The black and white contrast pops against the colorful elements.
This card fits in a business sized envelope. I know a few crafty friends that would like this card. I hope you do, too!
Check out all the Crafty Hugs release products now!
Want to see more ideas and inspiration from me? Subscribe to my blog, BobbiHartDesign.com. I'll send you updates on new posts! You can also find me on Instagram as @BobbiHartDesign and on Facebook as BobbiHartDesign.
Bobbi Hartmann Lemanski, Bobbi Hart♥ Design, Adding h♥art into every design