Whale… It's Fri-YAY! Time to share another new set by Paperie Ink. It's simply called, "Whale" and is filled with these large mammals.  There are a number of whales in the set along with fun phrases that go with "whale." Today, I'm using the phrase, "Well, well, well… It's your big day," but with the word "whale" instead. This is a 5″ X 7″ diorama card.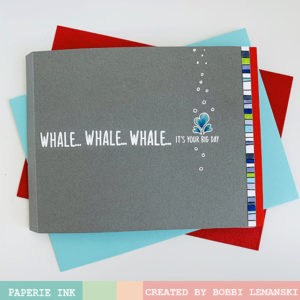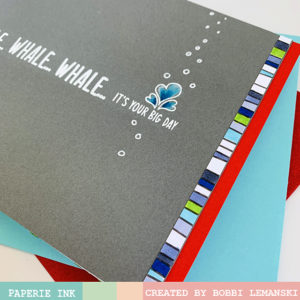 On the front, I heat embossed the phrase using white embossing powder. I added some color to the heart-shaped water splash using colored pencils on the warm gray card front. I added some white bubbles using a Uniball Signo white gel pen. I adhered a little pattern paper, customized in the colors of the inside as well as red cardstock to create a colorful edge to the simple front.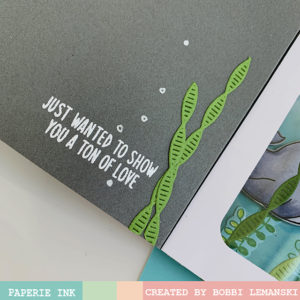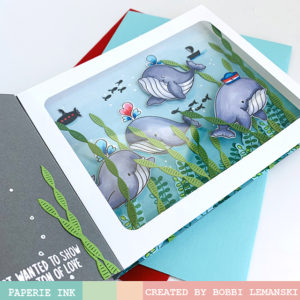 Inside the card, another phrase was embossed in white at the bottom right panel. I added some seaweed in green to accent the phrase.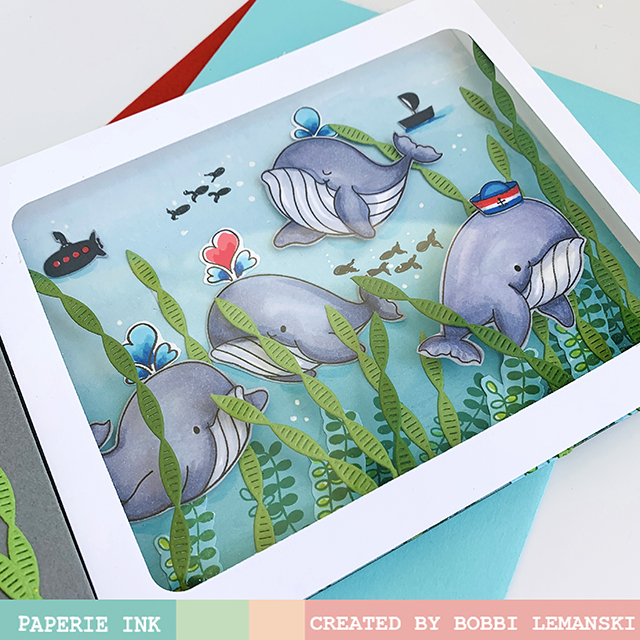 The diorama card on the right-hand side is covered with a clear acetate and filled with the cute mammals from the set as well as little fishies, a submarine, splashes and a sailboat. I wanted it to be a glimpse into the ocean or perhaps an aquarium. I added more plant life at the bottom using a stamp from the stamp set, Splish Splash. To create the taller seaweed die cuts, I used the Twisted Crepe die cut from The Greetery. It works great as seaweed with its slight bend!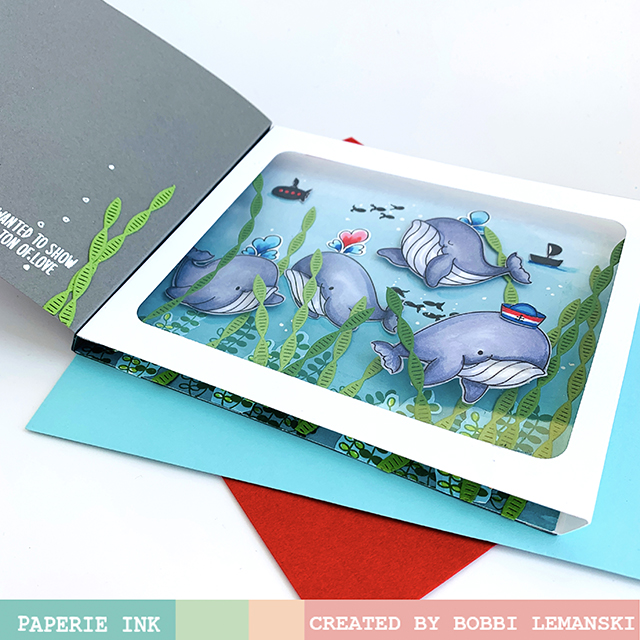 The opening is covered with a clear acetate. The whales are positioned at three different depths for cool dimension. The sailing cap-wearing whale is attached to the front acetate using double sided tape (can't eve see it), The far left and top center whales have dimensional tabs behind them so they stick out a bit from the backdrop. The center whale is adhered directly to the backdrop panel. For a diorama card to look really cool, you need different dimensions for the 3-D effect.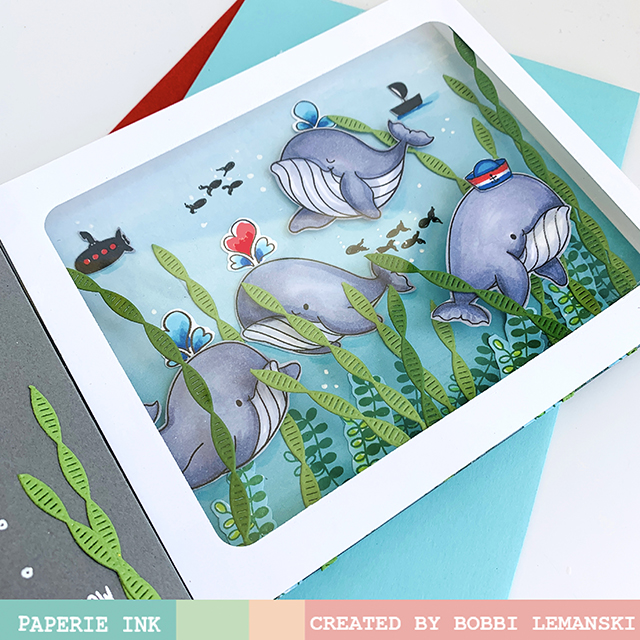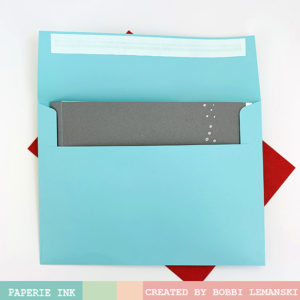 This side folding diorama card measures 6″ wide X 5″ tall  X 1/2″ deep when it is opened so that when it is flattened, it fits inside an A7 envelope nicely.
Bobbi Hartmann Lemanski, Bobbi Hart♥ Design, Adding h♥art into every design