I'm a  big fan of these gorgeous backgrounds from Right At Home.  My goal was to make some masculine-looking cards for Valentine's day that were not the typical hearts in pinks and reds. I reached for the following stamp sets and my Copic grays to make a few. Here are the links to the sets I used: 
I colored the backgrounds using Copic Sketch markers using warm and cool grays. (Cs and Ws) I love pairing the grays with soft pastels so I used one gray-toned pastel shade for a bit of color to highlight the focal point words – Dad, You and Love. You could use any word and/or phrase here. All of the letters are "popped" up using fun foam in black. I like how clean this looks and the added dimension it offers the cards. The additional custom phrases on 2 out of 3 were stamped using Right at Home's Doodle Alphabet. 
My cards are 5″ X 7″, but you could make these in any size.  Here's a few photos of each card individually.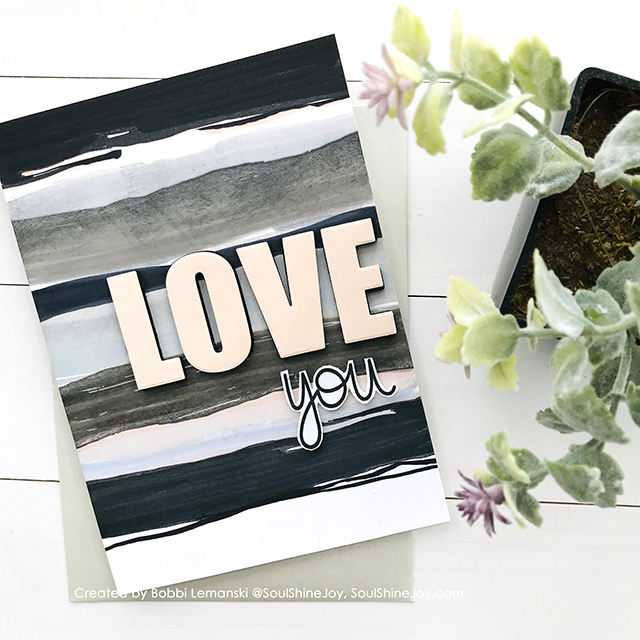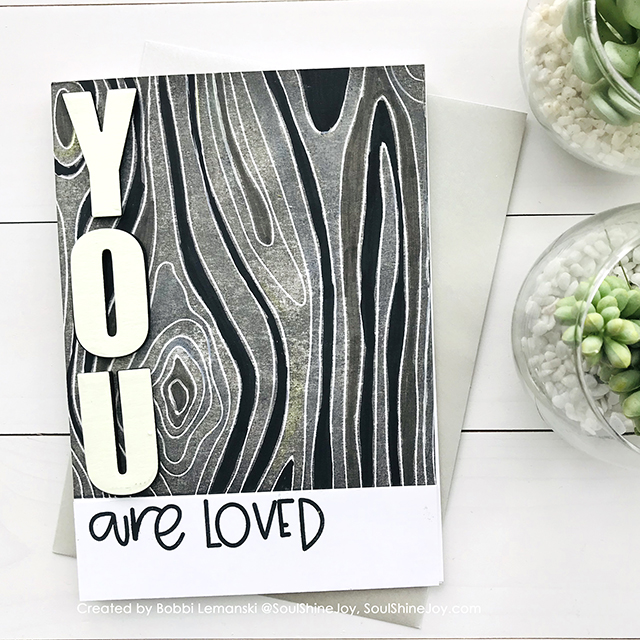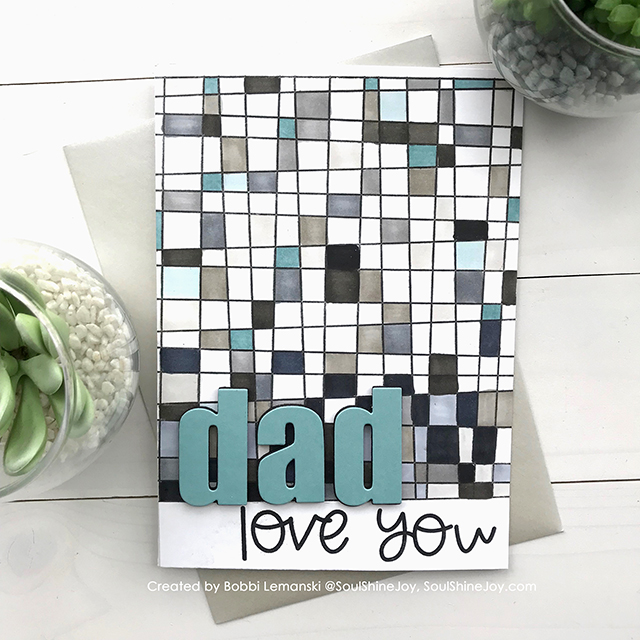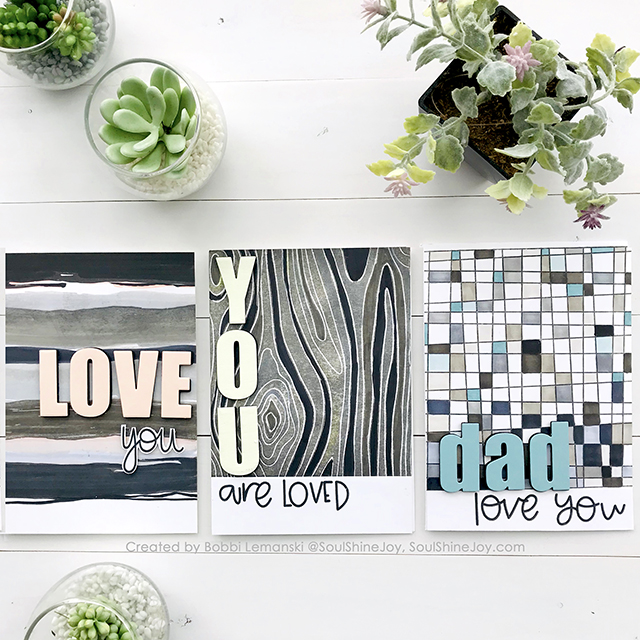 Happy Valentine's Day. Thanks for visiting!
Just puttin' a little heart into everything I do! Bobbi