Newton's Nook Designs is celebrating 100 Inky Paws Challenges! For the 100th challenge, we are doing something special. You simply pick your favorite previous challenge from the last 99 challenges and play it again! Multiple winners will be randomly chosen from each challenge category for this special milestone challenge. You can find all the details at InkyPawsChallenge.com
For my inspiration card, I chose color challenge #47 using pink, orange, yellow and aqua. I thought these colors scream summer and perfect for the first week of the new season. I also chose my very favorite Newton's Nook stamp set, Cocktail Mixer to celebrate my faves!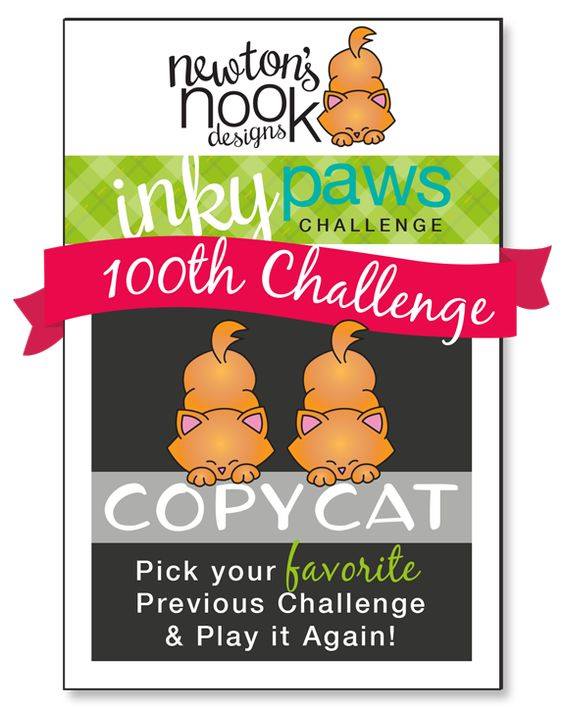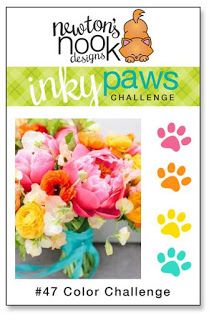 For my inspiration card I chose challenge #47, I used the following products:
To make this card, I started by creating a background of color using watercolors and watercolor paper.  After brushing on each color of the challenge, I also added many specks and spots by flicking color over the large brushstrokes of color.  I stamped the birthday sentiment in the upper left and lower right corners of the card front. I also stamped, colored and die cut the drinks and adhered each one to a die cut shape in craft foam to make them dimensional. Next, I attached the drinks to the front. Here"s a few close-ups of the front design.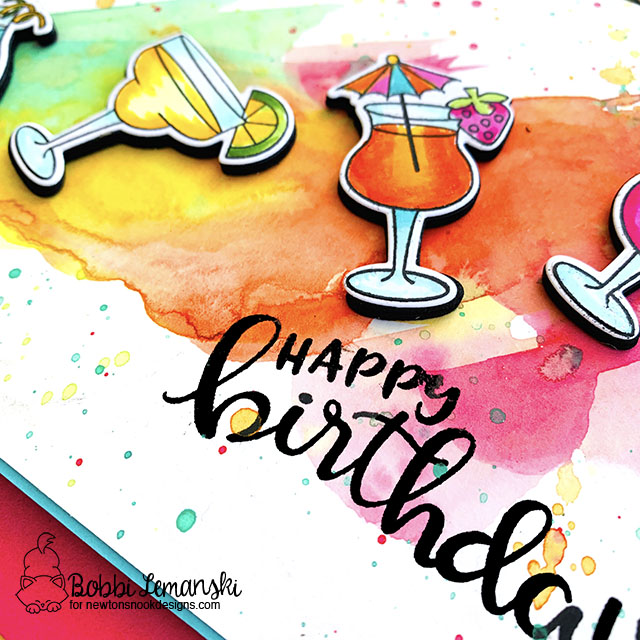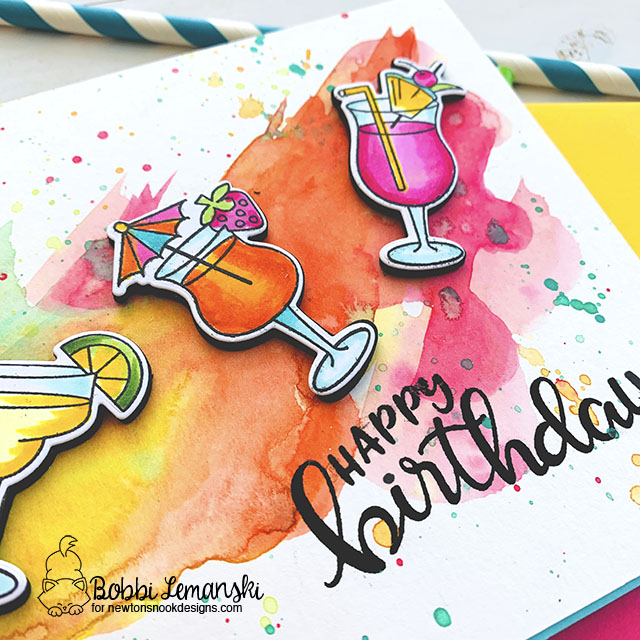 Now it's your turn! Play along with us. Pick your fave challenge and create a project / card with it. Then, link it up at InkyPawsChallenge.com before Friday, June 28. To be eligible to win, use Newton's Nook products on your card. Details and rules are available at Inky Paws Challenge. 
Celebrate your favorites and play along today at InkyPawsChallenge.com! 
Adding h♥art into every design
Bobbi ♥ Design