There's a new challenge at Jane's Doodles. The theme is "rainbow" this time and wow what fun we are having with color this round! Link a card using at least one Jane's Doodles' products to participate.  Link your card by Tuesday, April 7, 2020 by 11:00 PM CET to be entered in for a chance to win a $30 gift certificate. One random winner will be chosen from the entrants. You can link your card here.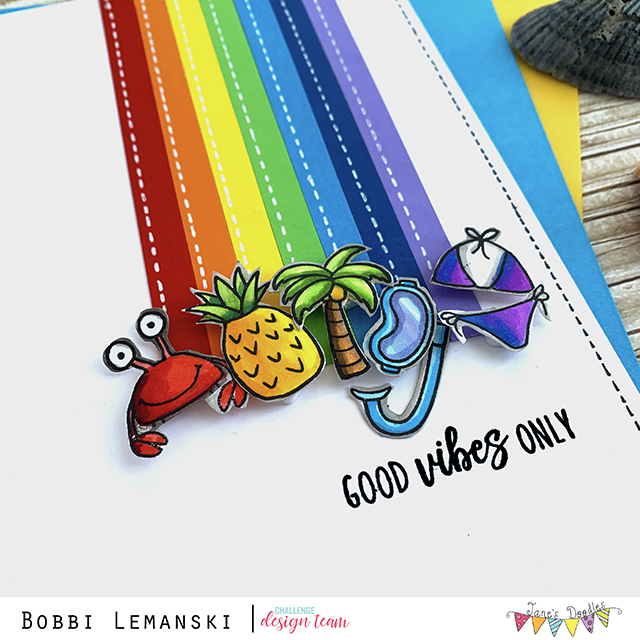 For my inspiration card, I used the stamp set, Summer Icons. I colored the cute designs in colors of the rainbow and placed them below the colorful rainbow strips. Each design was "popped" up.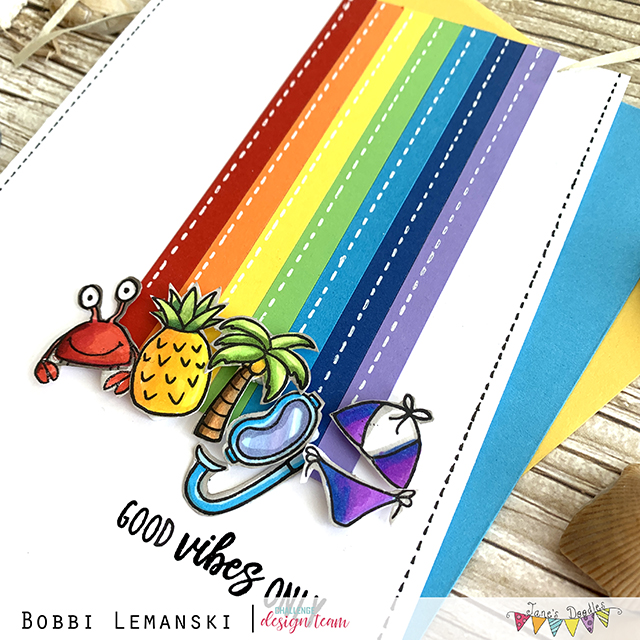 I added stitching to the rainbow strips using my white gel pen. I also added black stitching lines around three edges using a black felt-tip marker.
Now it's your turn to add a card of your own. We can't wait to see what you make! Again, here's the link to the challenge for official rules and information. If you want to shop at Jane's Doodle's here's link to the store (click on "advance" button to proceed from this link), too! The rainbow challenge #7 closes April 7 at 11:00 PM CET. (4:00 PM CT)
Want to see more ideas and inspiration from me? Subscribe to my blog, BobbiHartDesign.com.
I'll send you updates on new posts!
You can also find me on Instagram as @BobbiHartDesign and on Facebook as BobbiHartDesign.
Bobbi Hartmann Lemanski,
Bobbi Hart♥ Design
Adding h♥art into every design