Hello, The Greeting Farm friends! It's the first of the month and that means there is another digital set release at The Greeting Farm. The digi set is called Just Married and it is all about new beginnings!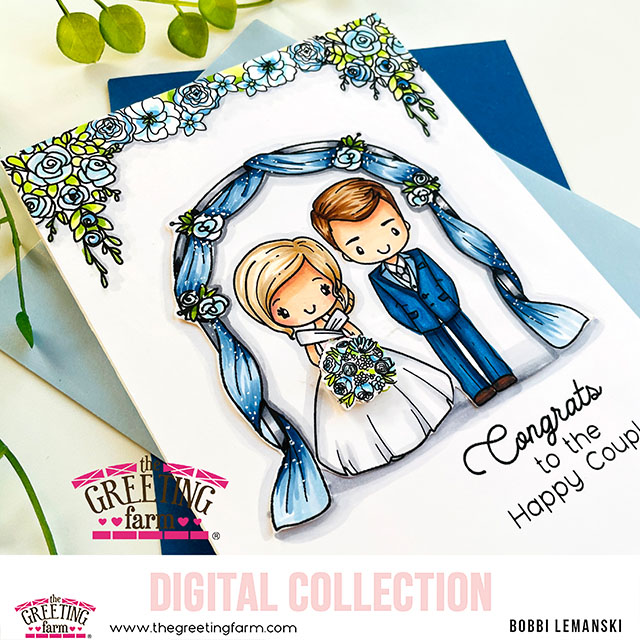 For today's opening card, I am using the bride, groom, archway, bouquet, flowers, and more to create this look. I used the traditional blue color for wedding. You know the "something old, something new, something borrowed and something BLUE?" There are several bridal dresses, tux/suit outfits, floral bouquets and more included with the set. You can color the bride and groom will all colors of skin, hair, and outfit, to fit your need.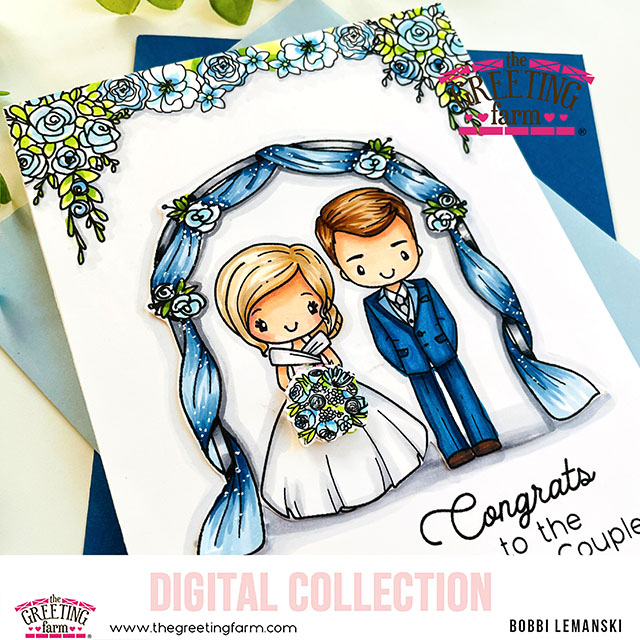 There's also wedding phrases included in the set. For this card, I used the "Congrats to the happy couple" sentiment.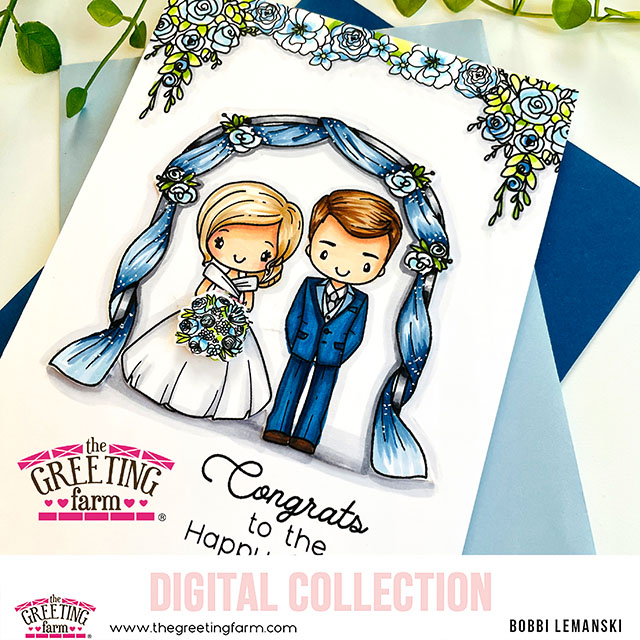 I used yellow greens with the blues for this design. Here are the colors I used:
Blues: B41, B45, B00 BG000 and B39.
Yellow-greens: YG00, YG21, YG03 and YG67.
E50-E57 for the hair on both of them
Cool grays for all the shading and the metal archway.
a white gel pen for the babies breath around the flowers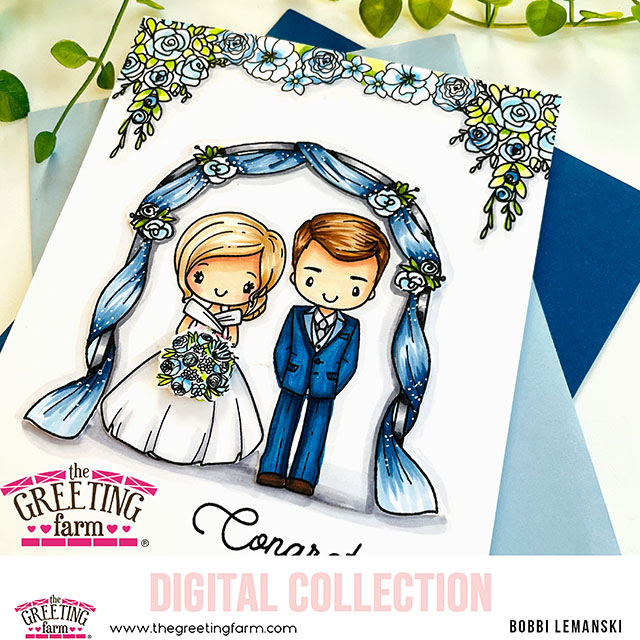 This digi set is now available and ready to purchase and download. Check this set out and the rest of the fun digis by The Greeting Farm. You can shop The Greeting Farm now! Thanks for stopping by today. If you want to see more ideas and inspiration from me, subscribe to my blog, BobbiHartDesign.com. I'll send you updates on new posts! You can also find me on Instagram as @BobbiHartDesign and on Facebook as BobbiHartDesign.