Greetings, friends! This is Bobbi with a fun holiday card for dog lovers! I have a nephew who has a cute mini dachshund pup. His dog's name is Murphy and boy is he a ball of energy! Murphy loves to run and fetch his ball. He's small, but mighty! I found this new set by Sunny Studio Stamps to be so much fun and just reminds me of mini Murphy! It's called "Dashing Dachshund" and includes the most adorable pup with accessories. It's also free this week! Read on below to learn more.  I stamped the dachshund three times and dressed him up in fun head gear that's included in the set to make three unique dogs. Let's take a look…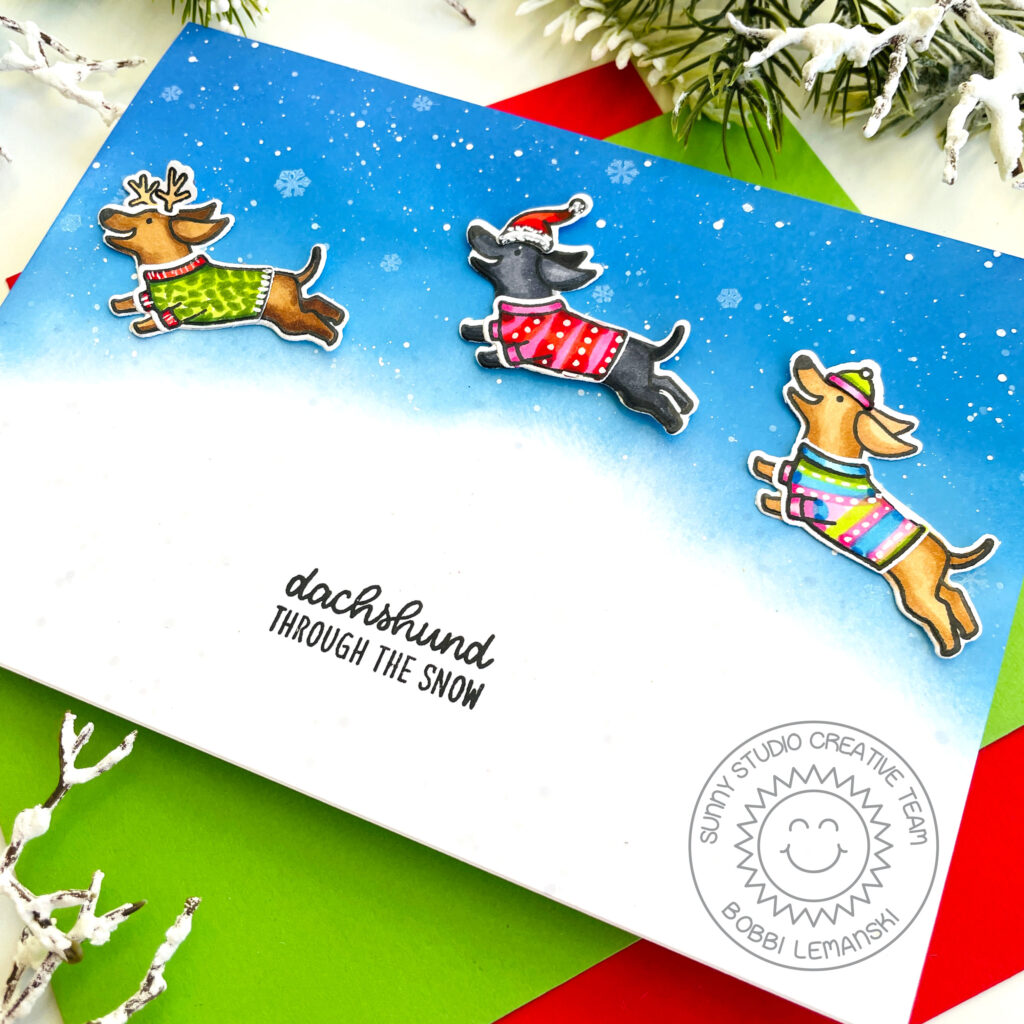 Dachshunds come in a variety of colors so I made each one of these dashers in a different fur color. I added a sweater to each dog and gave all three different head gear -a set of antlers, a Santa hat and a stocking cap. How cute are they?!  What's fun is that you can make these sweaters and headgear into anything you please.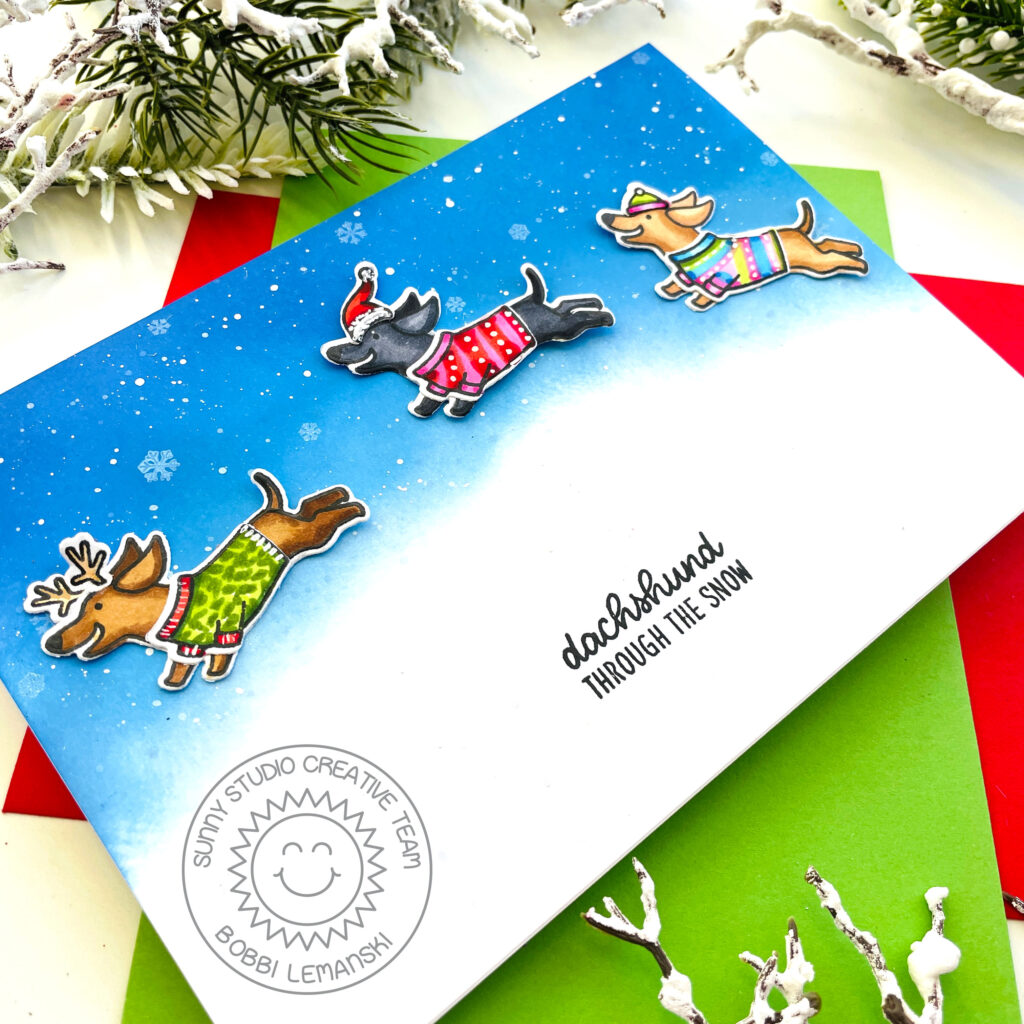 I wanted these pups to look like they were dashing through a big snow hill so I ink-blended Blueprint Sketch and Mermaid Lagoon – two, bold blue colors of Distress Oxide Inks – on the top of my 5″ X 7″ card to create the sky. Using white ink, I stamped a few snowflakes and splattered on some Dr. PH Martens White Ink for falling snow in the sky. This vivid sky becomes a delightful backdrop to these adorable dogs. I kept the bottom of my card-front white to create to look of a BIG snow hill. It was also the perfect place to add the sentiment from the set, too.  This is a very quick card. Consider tailoring the dog(s) to the recipient and ink blend away the backgrounds in fun sky colors. Add sweaters that mimic sports jerseys, ugly sweaters or Santa's clothes. You've got this card done in no time for the holidays! This dog would make a cute tag, too!
Good news! Get this set for FREE at Sunny Studio Stamps! Through, November 28, 2022, the Dashing Dachshund stamp set is free with qualifying purchases of $45 or more and the coordinating dies with a $75 purchase or more. Sunny Studio Stamps is also offering free shipping on orders over $40. Ten percent of all sales will be donated to the  "Convoy of Hope" Disaster Relief Fund.
Thanks for stopping by today. If you want to see more ideas and inspiration from me, subscribe to my blog, BobbiHartDesign.com. I'll send you updates on new posts! You can also find me on Instagram as @BobbiHartDesign and on Facebook as BobbiHartDesign.