Hello! It's a new month and that means a new digital set by The Greeting Farm. I'm using the new Porch Christmas digi set. It's filled with door styles and accessories to decorate your porch for the holidays. I'm made this interactive card where the door really opens to reveal a fun little scene.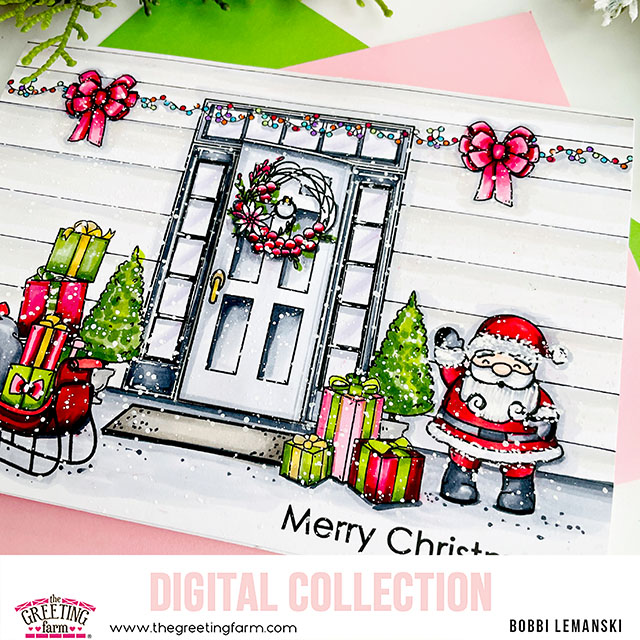 To create this 5″ X 7″ card, I started by setting up a front entry house scene using stamps from the digi set and printing them out on 80lb Neenah Solar White cardstock. I selected one of the doors, Santa, sleigh, gifts, wreath, strings of light and bows and arranged them to make the scene. Using a ruler and fine-tip black marker, I added traditional wide siding using uniform horizontal lines. To make the siding look dimensional, I shaded below each line using  W3 and W1 Copic Markers. I colored all the rest of the elements using cool grays on the front door (C7, C5, C3 and C1) and warm grays on the door mat. The rest of the items were colored using R89, R29, R24, R17, R14, YG67, YG 17, YG03, YG00, Y28, and Y26. I cropped the porch scene to 5″ X 7″ for the card front.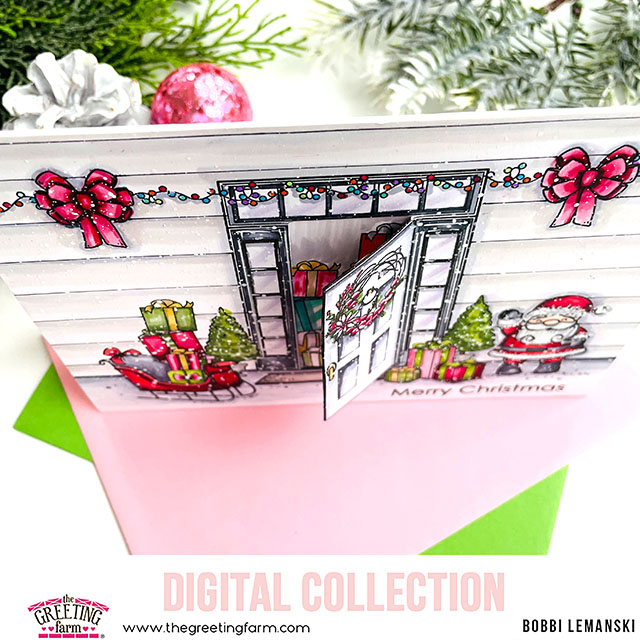 Once the card front panel was colored and cropped, I used my Fiskars cutter to cut through 3 sides of the door, leaving the hinge side intact. I touched up the door edges using Copic 100. The hinge side was scored so that it opens perfectly.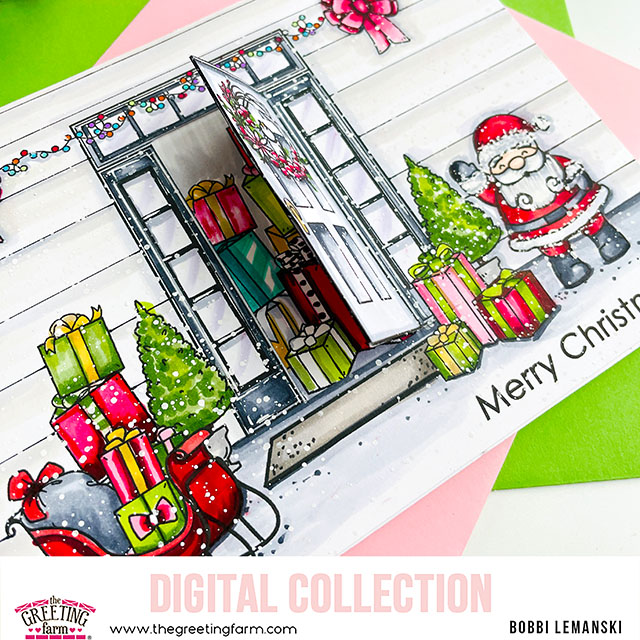 Inside the door, a load of presents are stacked up. Yep, Santa we here! To create this insert, I printed out a scene of stacked presents, colored them in bright colors and attached it to the back side of the door opening. This piece will be sandwiched in between the card front and card base to conceal the color bleed on the card front and colored insert.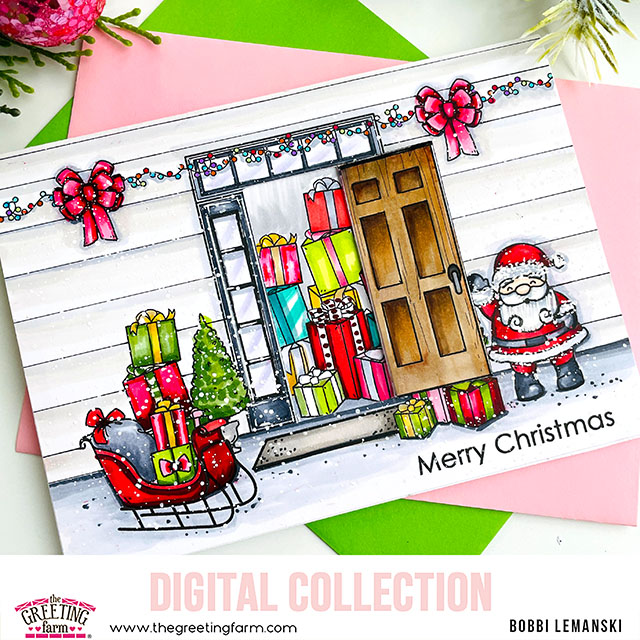 I also printed out a second door to match the exterior door. I colored it up using E57, E55, E43, and E50 and cut it out. I attached it to the inside of the exterior door so that when opened, it's a nice finished look. I stamped "Merry Christmas" on the front. After the interactive card front was attached to the card base, I splattered white paint to look like falling snow on the front.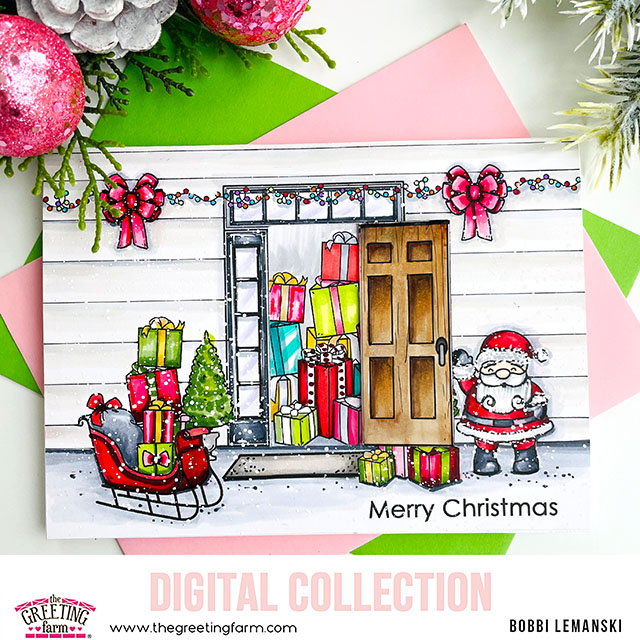 Thanks for stopping by today. If you want to see more ideas and inspiration from me, subscribe to my blog, BobbiHartDesign.com. I'll send you updates on new posts! You can also find me on Instagram as @BobbiHartDesign and on Facebook as BobbiHartDesign. Bobbi Hartmann Lemanski, Bobbi Hart♥ Design, Adding h♥art into every design