I realize it is springtime, but after I colored this fairy, I thought she would be beautiful in an autumn setting. My fairy is from the Craftin' Desert Divas', stamp set, Make A Wish. Isn't she beautiful?! Every fairy in this set is absolutely adorable. It's fun to color each one.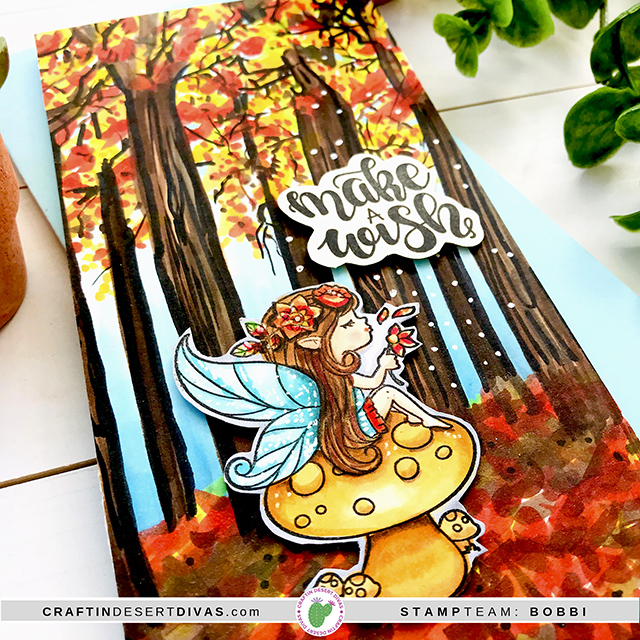 To make this card, I hand drew and colored the tree background. I stamped and colored the fairy image on the mushroom using Sketch Markers. I added dimensional foam to the  back of the fairy image to "pop" the image off the background. I used my Signo Uni-Ball white pen to create some dust in the air as she blows on the flower in her hand. Check out the rest of this set's images. You can create your own fairy garden like I created here! 
Thanks for visiting!  Hope you have the fairy best day possible! 
Adding h♥art into every design
Bobbi ♥ Design