When I saw one of the new stamp set releases called,  Puppy Love by Honey Bee Stamps, I noticed this cute puppy stretching out his legs. It reminded me of yoga class when we do the downward dog pose. Bingo! I got a card idea. 🙂  How about a "Doggone Yoga Studio!" After all, they have goat yoga, why not puppy yoga? Yep…so the dogs "done gone" to yoga today. 🙂
To make this card, I used the following products: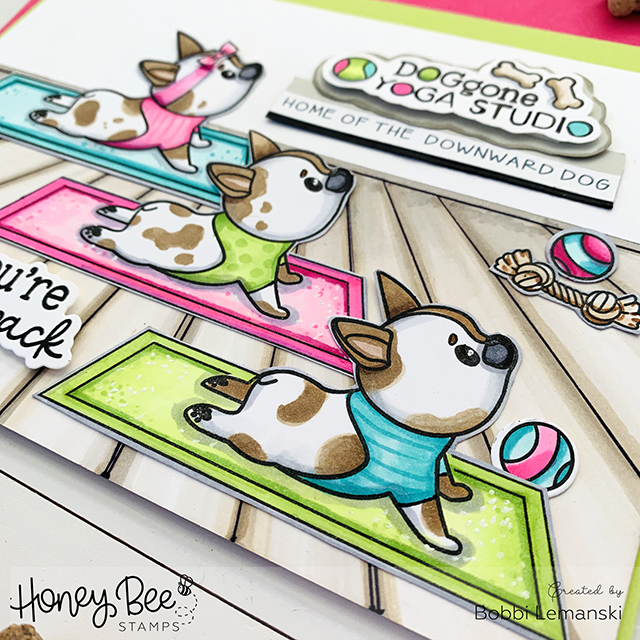 First, I needed to create a yoga studio scene, I started by drawing the plank floor. Using a one-point perspective, I created the planks. When I do this, I find it easiest to just create a focal point on scratch paper and draw my lines from the focal point to the bottom edge of my paper. I drew a line at ever inch mark at the bottom of the card front. This makes it easy to keep uniform-looking planks. Once the planks were drawn in, I colored the planks using light tan and gray colors. I wanted to keep it simple and less busy so I did not add any woodgraining here. I have enough going on with the cute little pups! Here's a few snapshots to show how I draw my plank floors.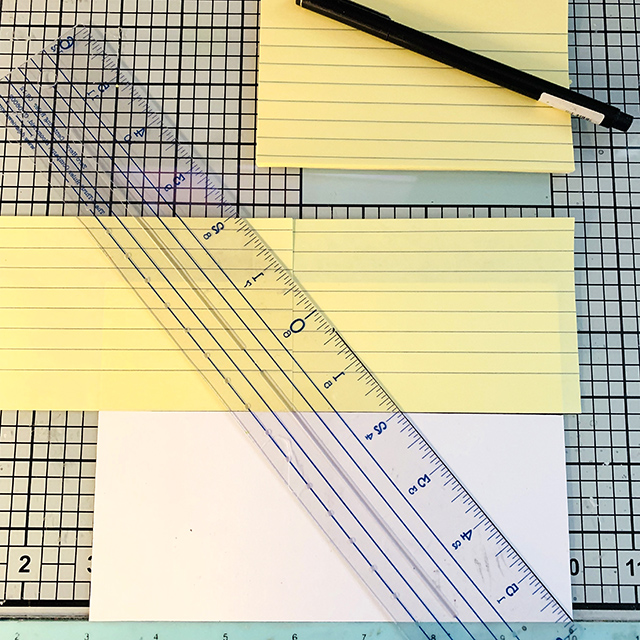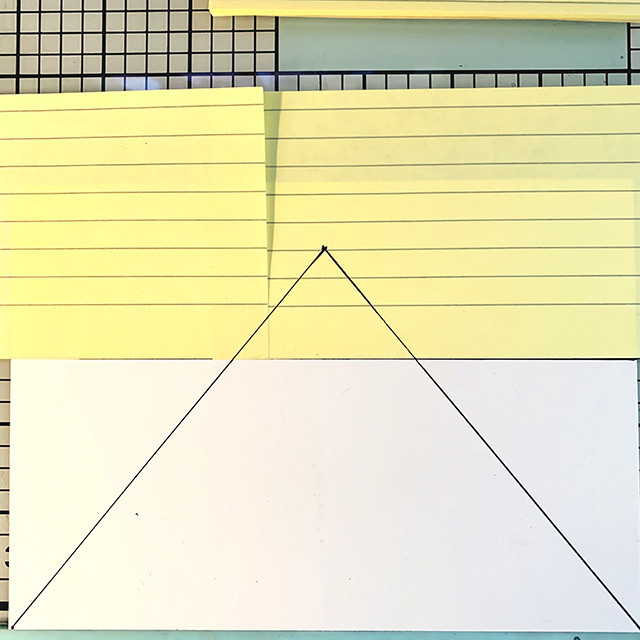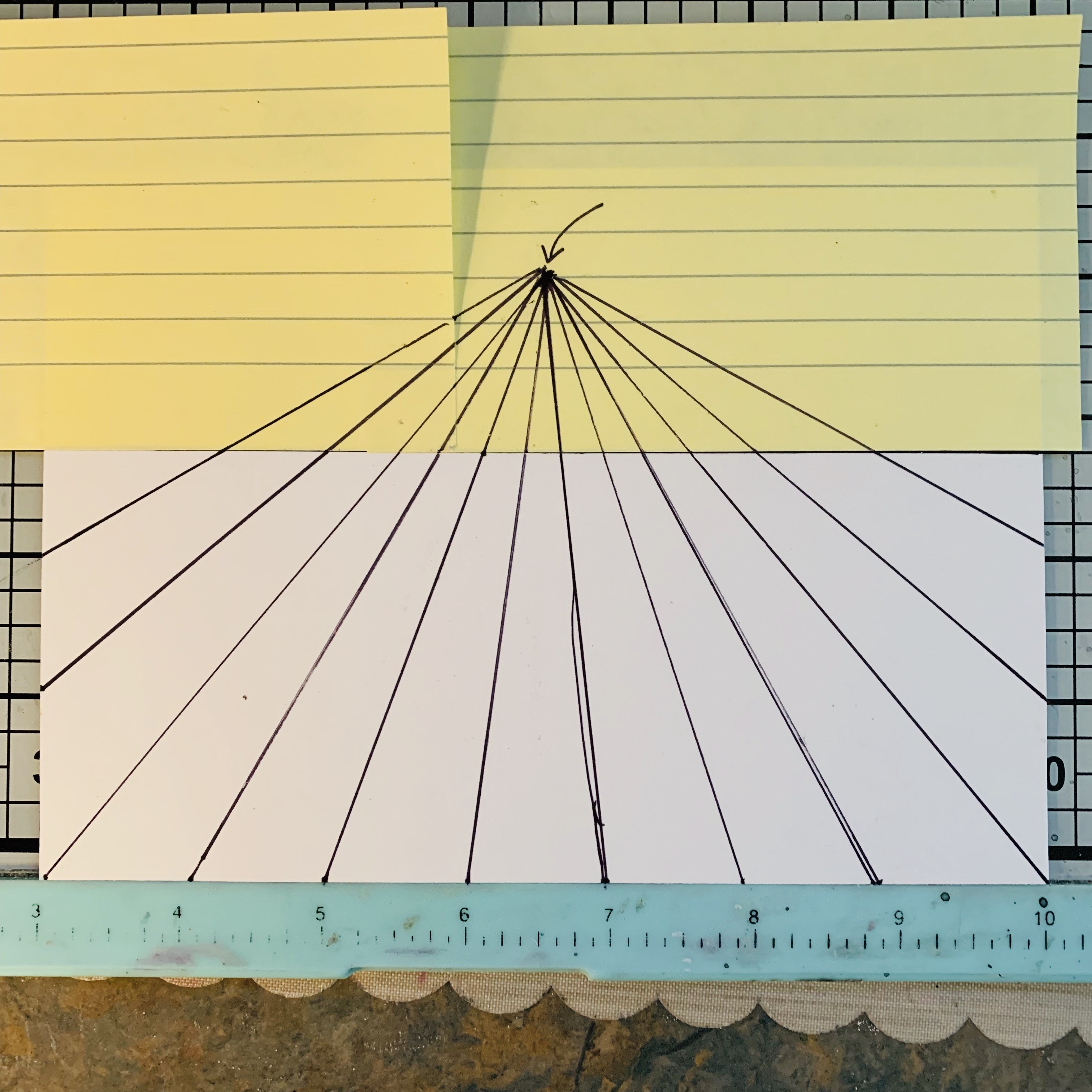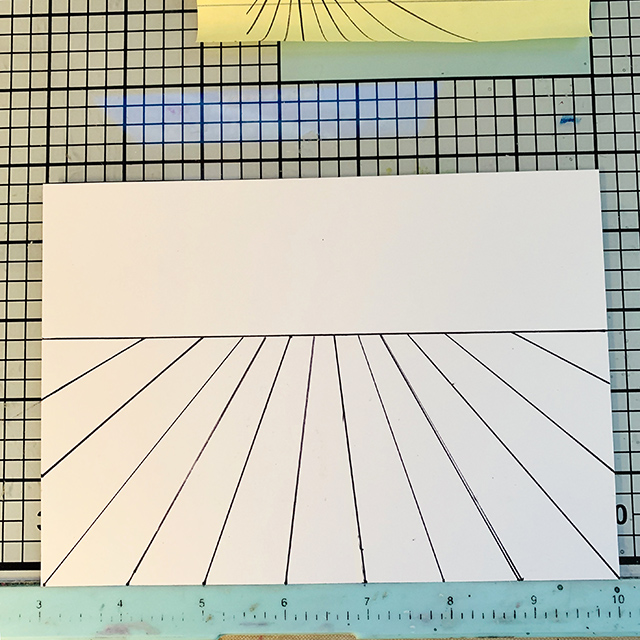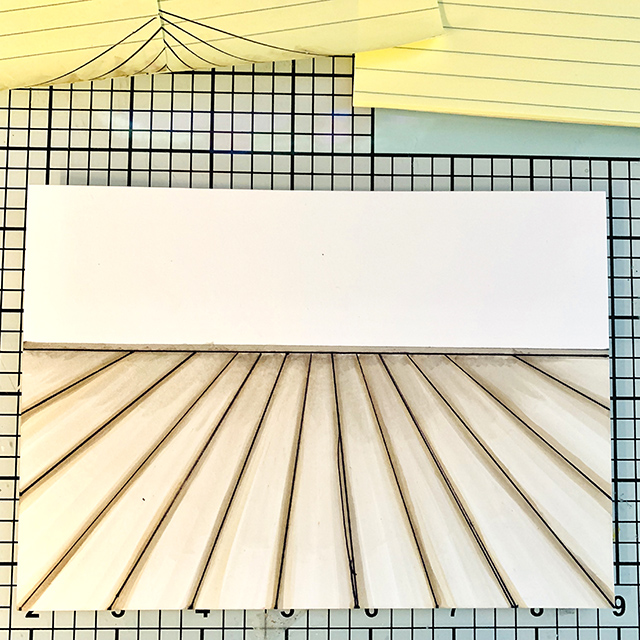 Next, I needed to make my yoga pups. I stamped each pup on white cardstock, rotating my cardstock 180 degrees to get two on each 5″ X 4″ sheet. This makes it simple because you do not need to pull up your stamp from your stamping tool each time. I also stamped the pup on white copy paper and cut it out tight around the lines to create a mask to use in the next step.
I wanted a yoga mat under each stretching pup so I masked the cutie and stamped right over him with the blanket/mat from the Blah Bunny set. Again, I simply rotated 180 degrees and stamped away without have to reposition my mat each time. It fit perfectly! Yay. 🙂 Here's a look at the stamping.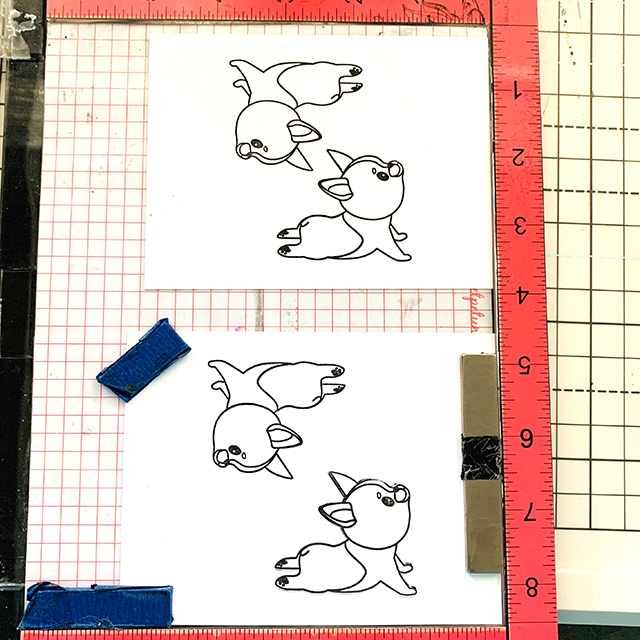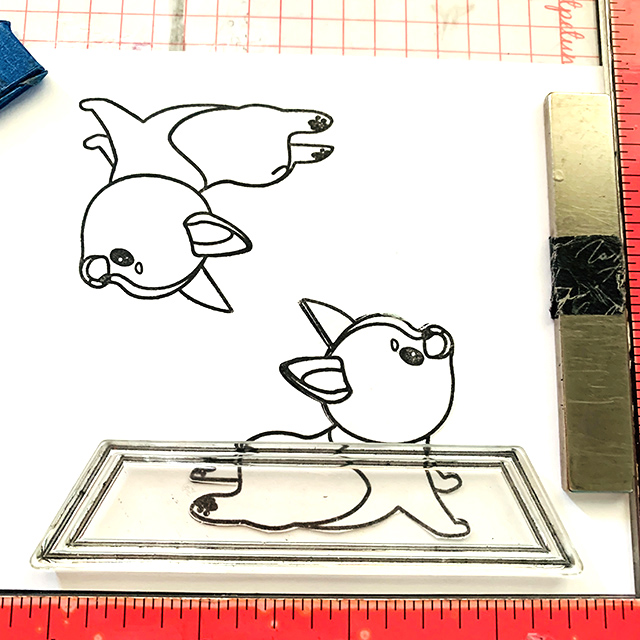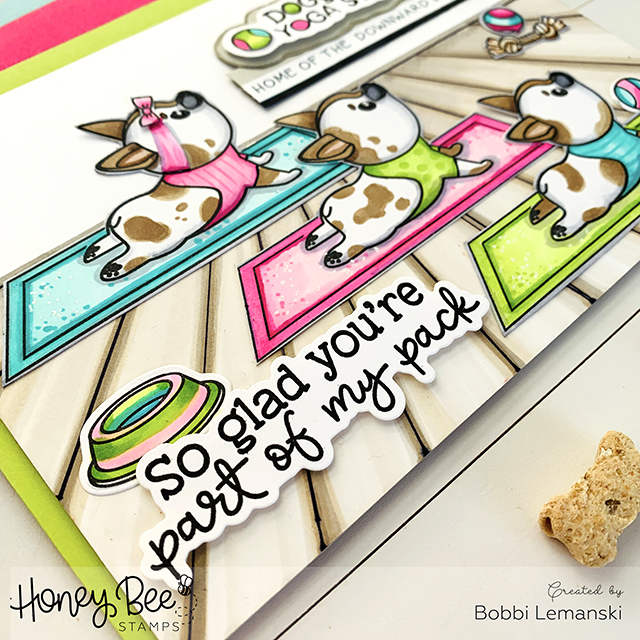 I colored the pups up with my Copics including coloring in their top half to look like they are wearing athletic shirts. I added a bow and sweatband to the one in pink. The yoga mats were colored in using the same trio of colors. and added to the card front along with some yoga balls, water, ropes, etc. Of course, the yoga extras are all "doggie-style!"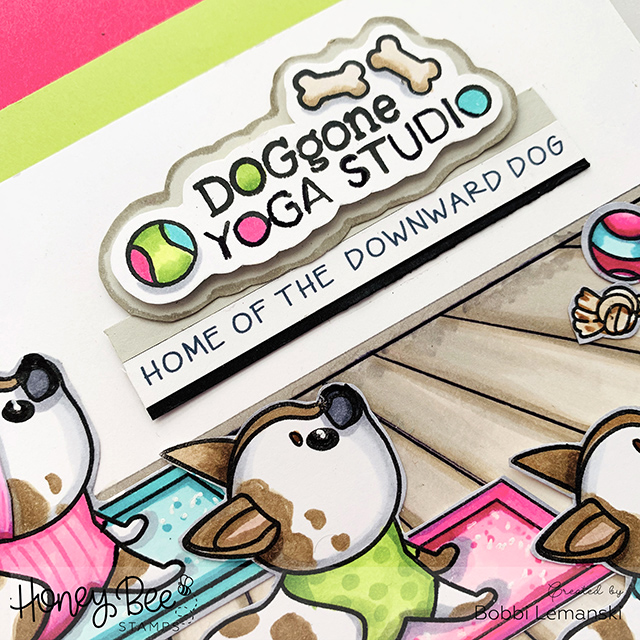 I created the studio's branded sign by stamping just the word "doggone" from a phrase in Furever Friends and then adding "yoga studio" using the alphabet set. I added a few extras from the puppy set – bones and ball – to finish the sign. Next, I cut it out, added dimensional foam and gray cardstock to the back, cutting the gray back out to match the front for an outline. For the "Home of the Downward Dog" add-on, I printed out the phrase using my laptop and printer. I was going to handwrite it, but it's a long phrase and I was not sure I could make it look good so I did type this one out. It would have been hard to stamp it without it getting too big and long for my card, too. If you don't want to fuss with your laptop/printer, this could be simply handwritten inside for card humor. Lastly, I stamped and die cut the pack phrase and added it to the card front with dimensional foam.
Thanks for visiting!  Hope you have doggone best day possible! 
Adding h♥art into every design
Bobbi ♥ Design