You're a rockstar! Really?! Well I think Honey Bee Stamps is a rock star with its new Ramblin' Man Release that went live just a few days ago. Just in time for Father's Day, this release has lots to offer the men in your life. No more flower cards for Dad. It's time to rock this card out! From cool automobiles to strummin' instruments, there is something for every dad. 
Today I made a card using the following products:
This card could be for Dad or anyone including the new graduate. It celebrates how amazing the person is and could SAY ANYTHING to anyone.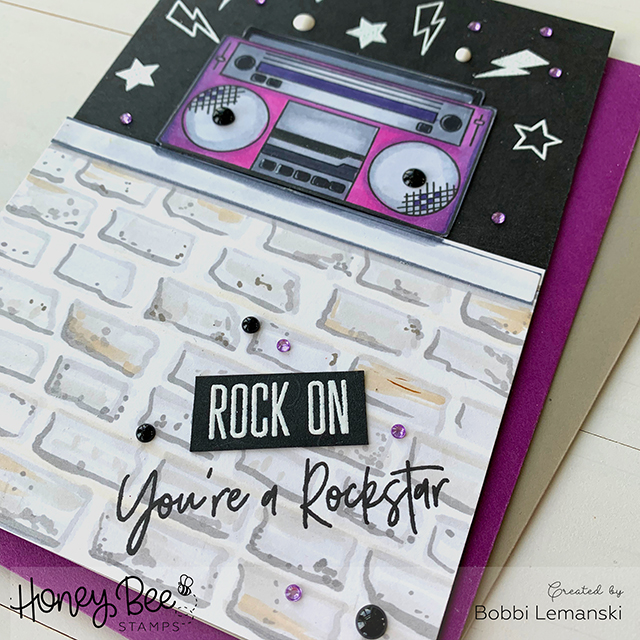 I grew up in the 80's with big hair and monster boomboxes (yeah, that's what that big thing is on the brick wall). I think this will be fun to give my husband who also grew up in the same era. Remember, the movie, Say Anything? Well, the boombox was the key component of one of the most recognized scenes from the movie starring, John Cusack. This set has more than the boombox including airpods, ipod (modern day items for the modern day man), "rock on" hand gesture, turntable, microphone and more.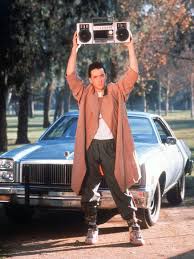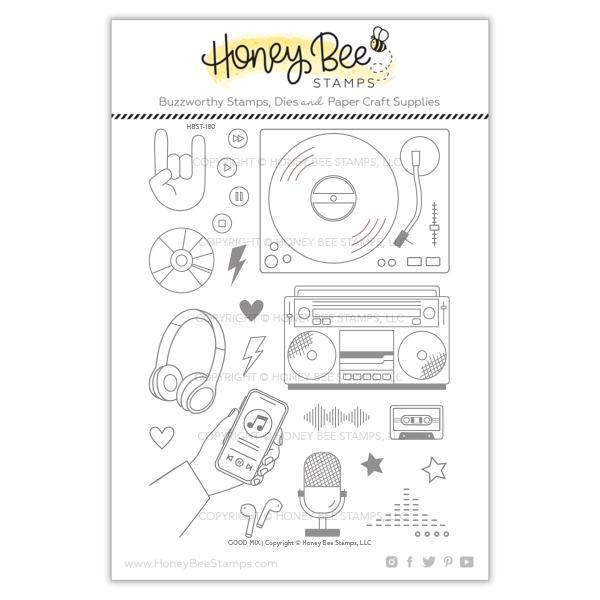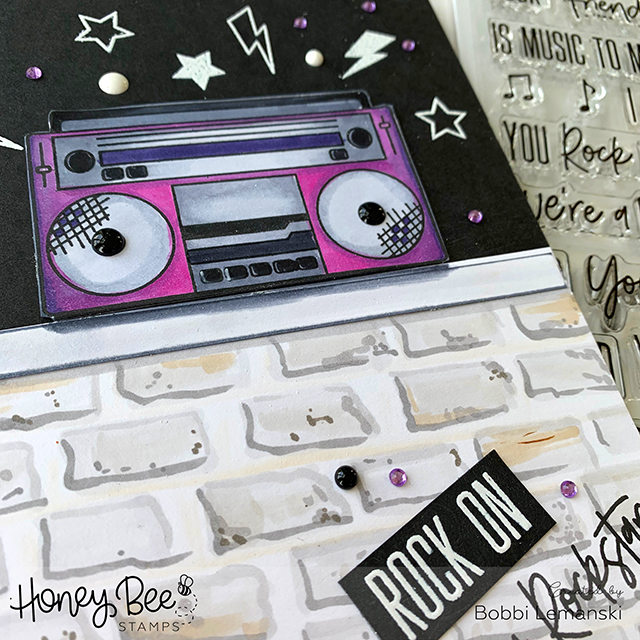 To make this card, I embossed the stars and lightning bolts in white on black cardstock for the card front top. This serves as the backdrop to the boombox that was colored in grays and violets using Copic Sketch markers. Next, I wanted this scene to be a bit urban so I added a 1/2 brick wall by hand drawing bricks and coloring and shadowing them in using warm and cool gray shades. I added a ledge with a little shadowing so that it looked like the boombox was sitting on the brick wall. Lastly, I added the awesome sentiments from the For the Record in the lower right corner by heat embossing white on black for Rock On and simply stamping the second phrase in black ink on the brick. I wanted it to feel somewhat like graffiti. This was a quick one and just in time for Father's Day in a few weeks!
Thanks for visiting! You can SAY ANYTHING using these fun sets….
Rock on, brothers and sistas! 
Bobbi ♥ Design