A new Newton's Nook  Inky Paws Challenge #104 begins today (8/12). It's a color challenge and you have two weeks (until 8/23) to participate. Simply link your card at InkyPawsChallenge.com. One random participant will win a $20 store credit to use at Newtons Nook Designs online. The colors of this challenge are yellow, aqua/teal, orange and brown. See below.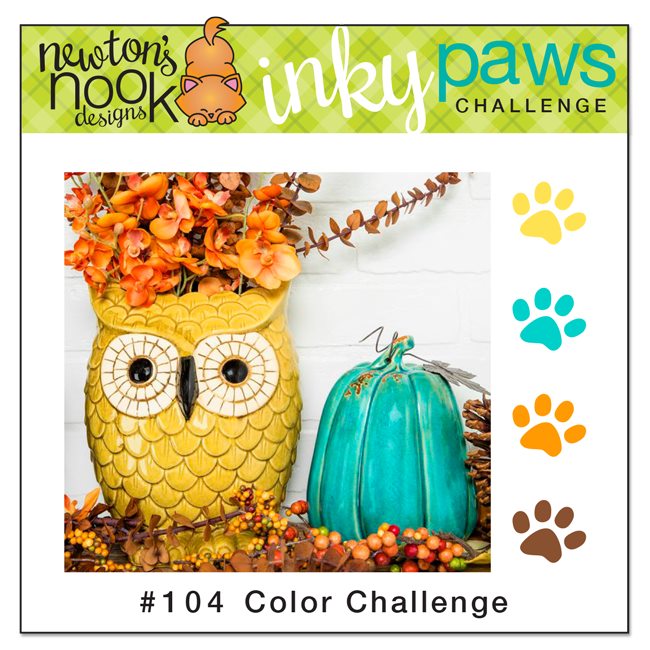 Now you may wonder why my card includes a fifth color, green. Well, I layered my yellow Copic color with my blue Copic color to create a fifth color, green! I don't think that's cheating, but if it is, no worries. I'm not eligible to win anyway!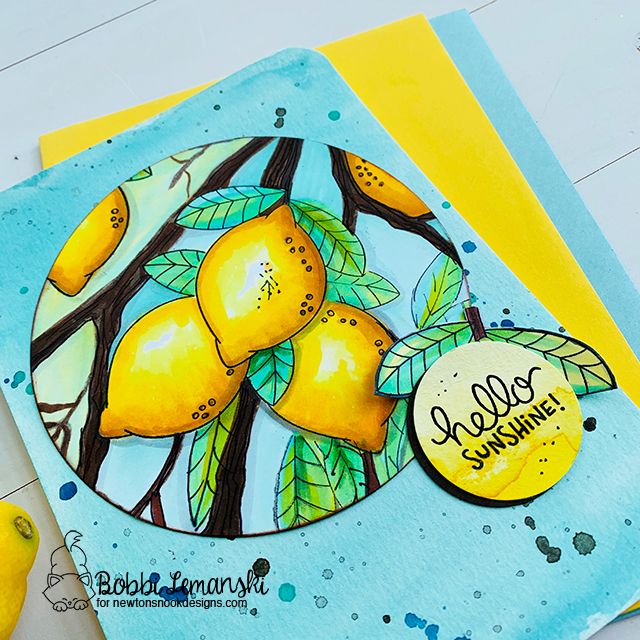 My 5″ X 7″ inspiration card for this challenge uses the new stamp set, Lemon Twist. To create my card, I started by watercoloring a 5″ X 7″ card front piece cut from watercolor paper. After the initial layer of aqua color was brushed on,  I splashed on a few color drops for interest. Next, on another piece of white cardstock, I stamped, masked and stamped again the lemon image, creating a trio of yellow fruit.  Additional leaves and stems were added to mimic a lemon tree. I cropped the design using a large circular die to create the rounded focal point. I added brown Chestnut Chalk Ink to the edges to define it more.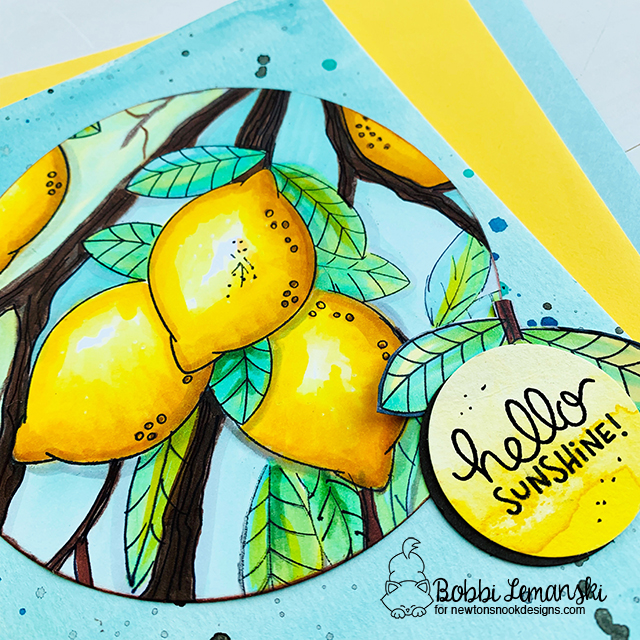 After the circular design was attached to the watercolor card front piece, I added the "hello sunshine" phrase. To make this piece, I had a scrap piece of watercolor paper and added yellow to it, then stamped the phrase on top. I also added a few brown specks to it, like the lemon image. The circular phrase piece was backed with a brown circle (of the same size) that was just offset a bit.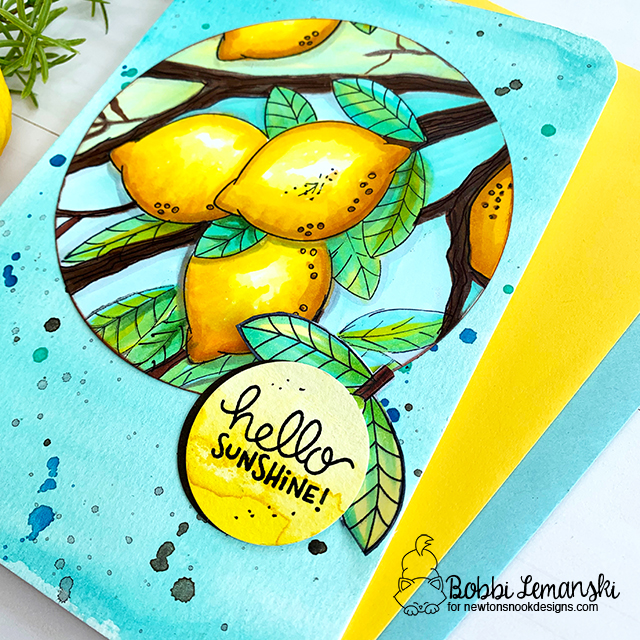 I also added a few leaves behind the phrase piece to make it look like a round lemon shape. Now, it;s your turn to link up a card to participate!
Thanks for stopping by and visiting. Add a twist of lemon to your next card!
Adding h♥art into every design
Bobbi Hart♥ Design