Still wrapping… still waiting for Amazon orders to arrive…. still making latst minute tags! Yep, that's me. It's at this time every year when I ask myself, "Why didn't I start this in September?!" It's just part of the holidays. Last minute coloring and designing is part of the fun! It's a nice break from cookie making, present wrapping, housecleaning fun!
I made these holiday tags using the Paper Nest Dolls designs. I used the Gingerbread House set that comes with this cute gingerbread and a cast of holiday characters. I also used characters (including the sign below) from the North Pole set (digi file) Here's a few close-ups to enjoy…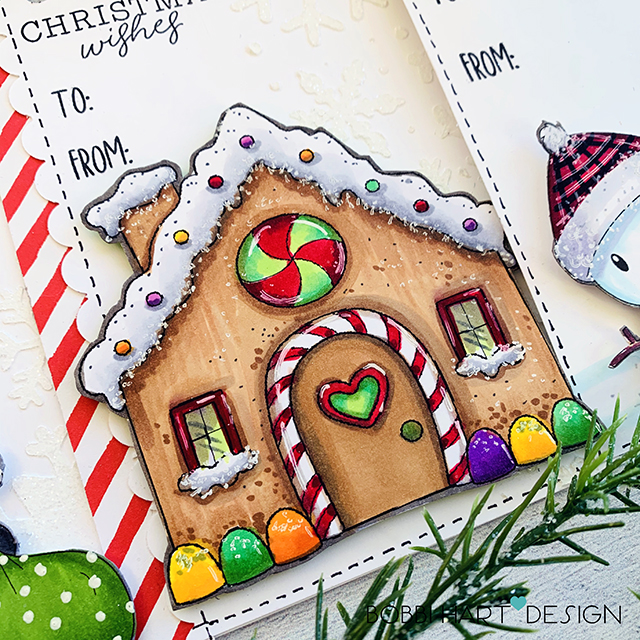 Everything was colored with Copic Markers. I added a few accents using a white gel pen for highlights.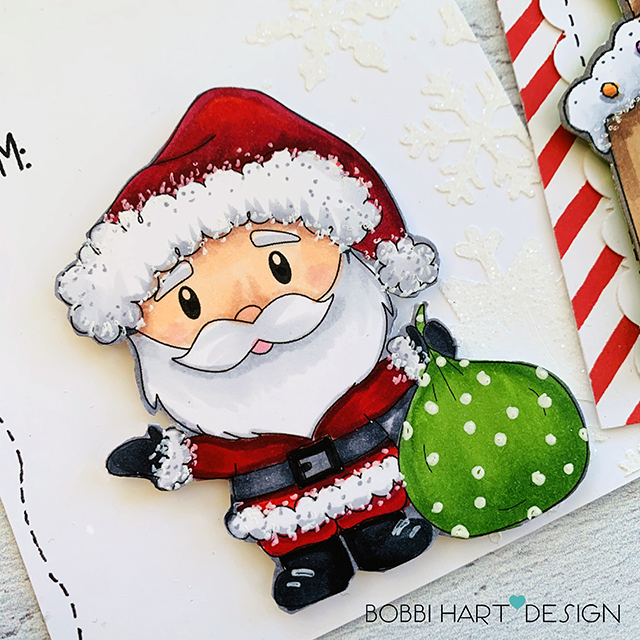 Santa is always a must at the holidays, especially one this cute!
`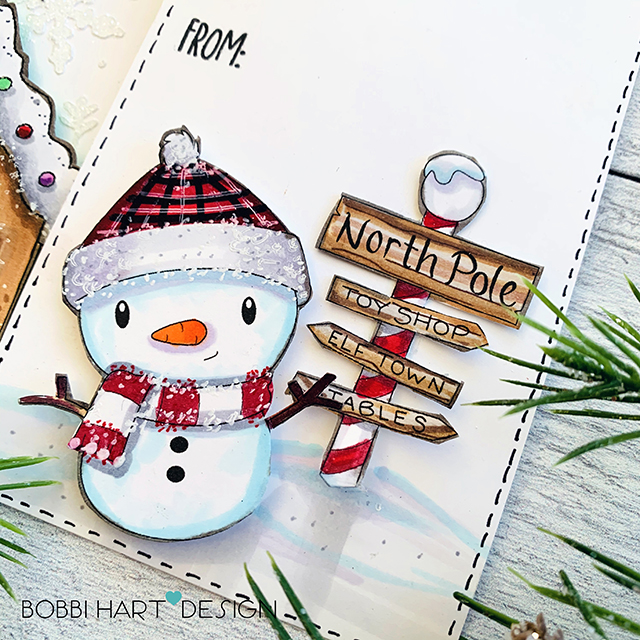 Which way should you turn this holiday? The Paper Nest Dolls, of course. There are lots of fun images to color in stamp format and/or digi format. You can size just the way you like! So many fun designs beyond the holidays to choose from including Valentine's Day images (start thinking ahead!)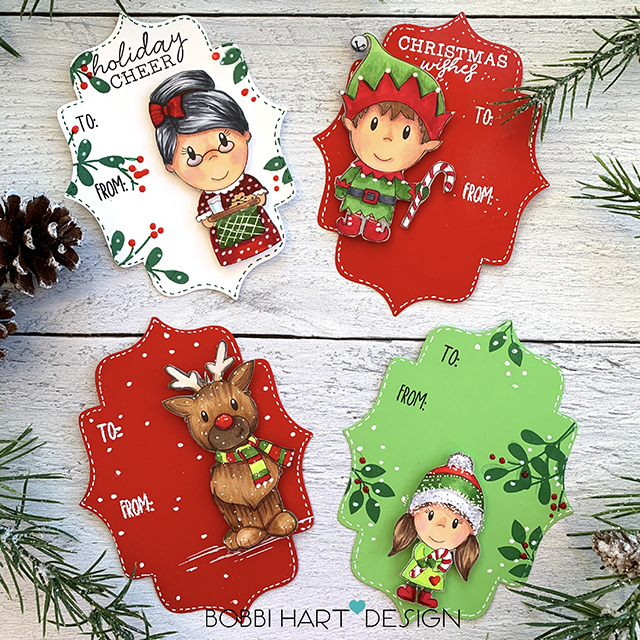 In case you missed it, here are a few more tags using these same sets. I used different characters in larger formats from the digi files to make these tags.
Want to see more ideas and inspiration from me? Subscribe to my blog, BobbiHartDesign.com.
I'll send you updates on new posts!
You can also find me on Instagram as @BobbiHartDesign and on Facebook as BobbiHartDesign.
Bobbi Hartmann Lemanski, Bobbi Hart♥ Design,
Adding h♥art into every design