It's Day 1 of Sneak Peeks! I'm continuing on today with another Sneak Peak of Products in the new "Bee Mine" release from Honey Bee Products. Earlier I showed you the cute Bee Mine Card below. This post focuses on the Blown Away Balloon card and after this, I've got a link to head to the Rainbow with Clouds card below. These products are now available to purchase and I have links to all of them below.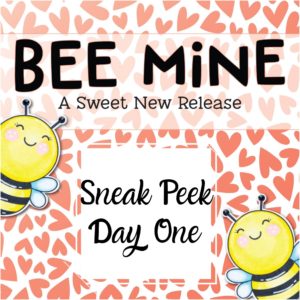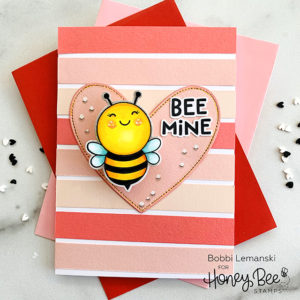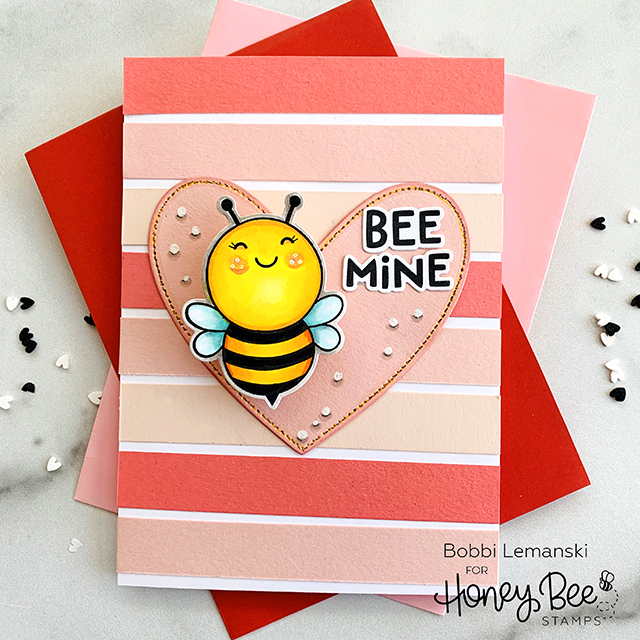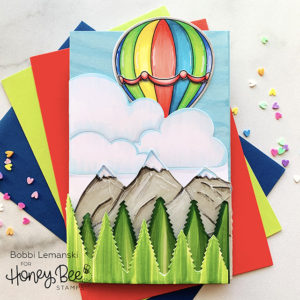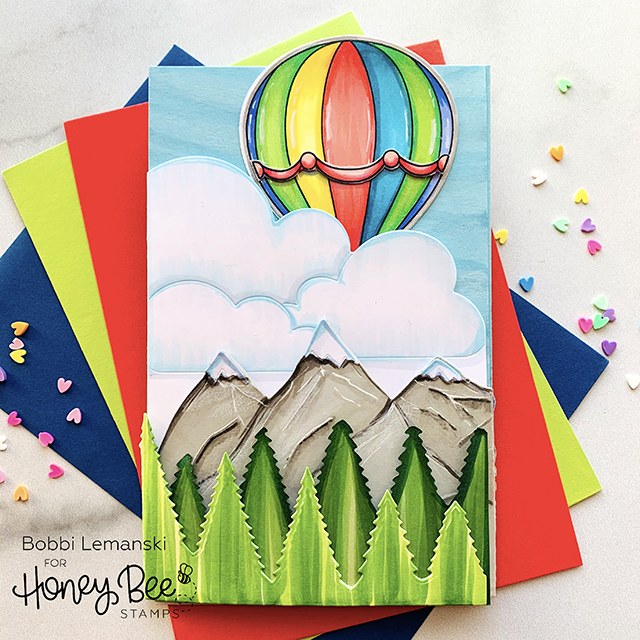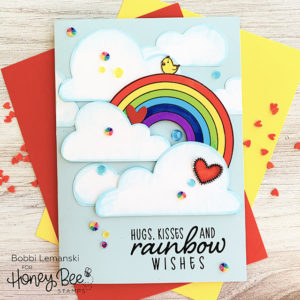 Here's the second card for day 1. It features the following new release products:
Up, Up & Away stamp and die sets
Blown Away stamp set (This set also has a matching die set that I did not use here.)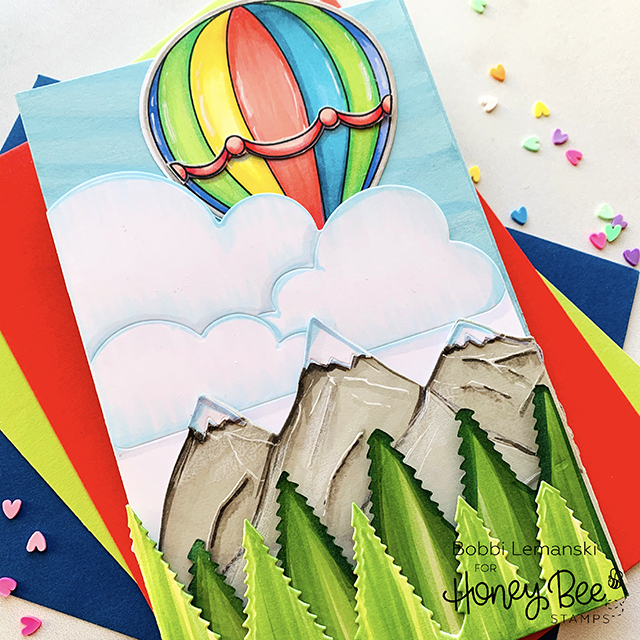 To make this card, I started with the Mountain Z fold die and made two adjustments to the card from its regular design. (1) This die creates a A2 sized card. I made my card an A7 size (5″ X 7″) by attaching all the elements of the die set to a back card base panel that is 7″ tall. This also created 4 layers to the card v. 3 layers. (2) I made this card a gatefold card where each layer opens to the left or right v. making it a Z fold design card. It's easy to make this change because the tabs on each panel can be scored either way for maximum flexibility. Here's the layers of the card as they unfold.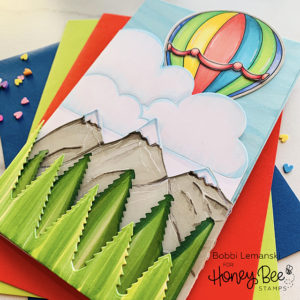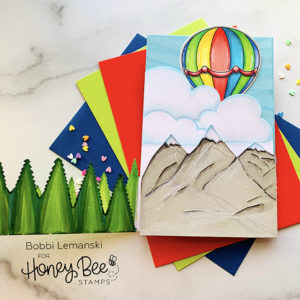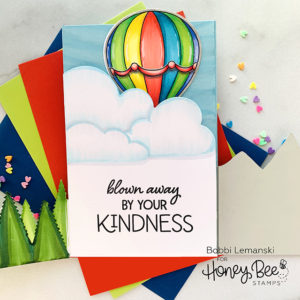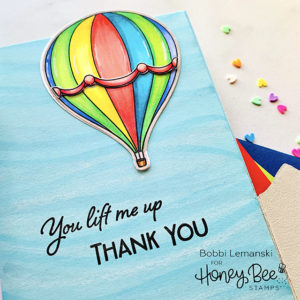 You can see from photo 1 that when fully folded, you can see four layers – trees, mountains, clouds and sky with balloon. Photo 2 reveals the 2nd layer – mountains when the trees are opened. Photo 3 reveals the kindness phrase and clouds once the mountains are opened. Photo 4 reveals the sky, hot hair balloon and "thanks" message once the clouds are opened.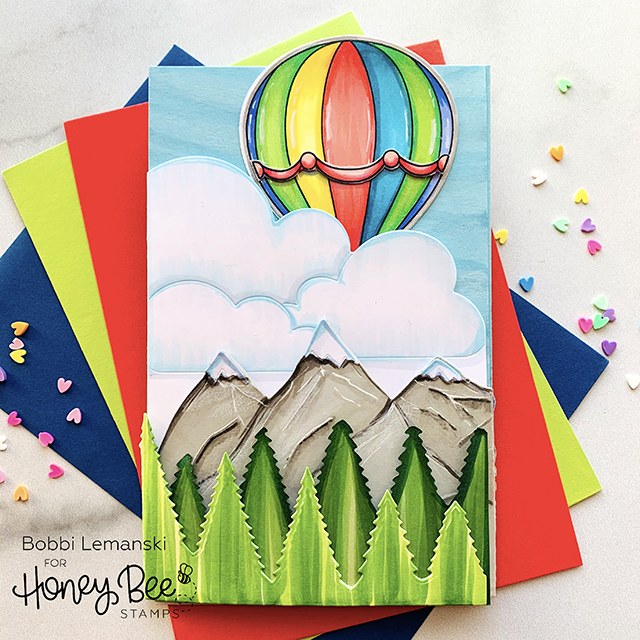 Notice that I added a second row of trees to the first panel. I wanted more depth and greens in the front so I die cut the tree panel twice, snipped off the tap on the second row and simply glued them together. All the elements were colored using Copic Sketch Markers. I also used a white gel pen for ridge definitions on the mountain panel.
Now, check out the Rainbow and Cloud card, the third of three posts today featuring the new Large Cloud dies from the Bee Mine Release.
Want to see more ideas and inspiration from me? Subscribe to my blog, BobbiHartDesign.com. You can also find me on Instagram as @BobbiHartDesign and on Facebook as BobbiHartDesign.
Bobbi Hartmann Lemanski, Bobbi Hart♥ Design, Adding h♥art into every design