It's Preview Day 2 of the July 2020 release for The Greeting Farm. Today's featured set is "Furmaids." Yep, you guessed it,  part animal, part mermaid. These sweet and interesting characters are ready to "seas" the day in my preview card.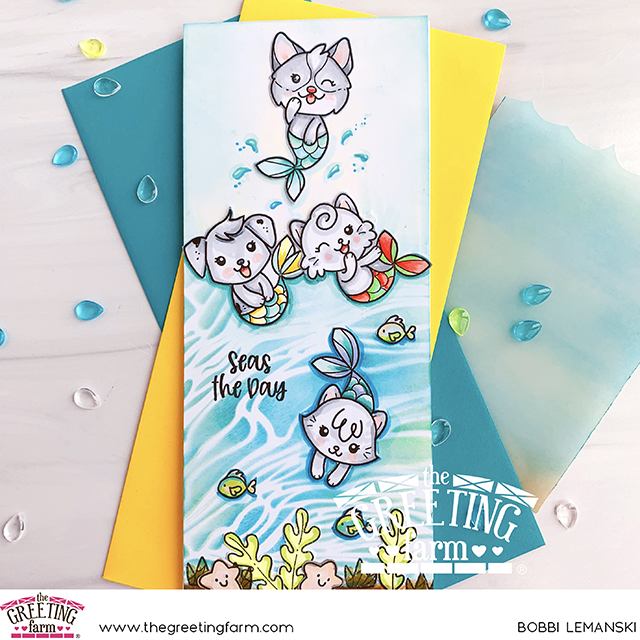 This slimline card, measuring 3-1/2″ wide X 8-1/2″ tall, includes a shorter scalloped water jacket. When the card is slid in, the pair of animals swimming next to each other are partly in the water with their heads just above the waves. The jumping furmaid is making quite a splash at the top. The bottom furmaid is diving in for some underwater action. 🙂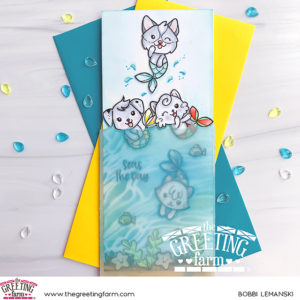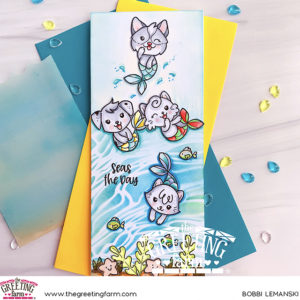 Here you can see this slimline card with and without its vellum jacket. I scalloped the top edge to mimic waves. I used distressed inks on the vellum to match the water and sea/ocean floor on the card. On the card front, I used a stencil for the water effect. It's a Neat and Tangled stencil called Rice Paddies. It was released 3 years ago so it may be hard to find. However, I like this Wave Stencil from Simon Says Stamp a lot. It would give the same effect.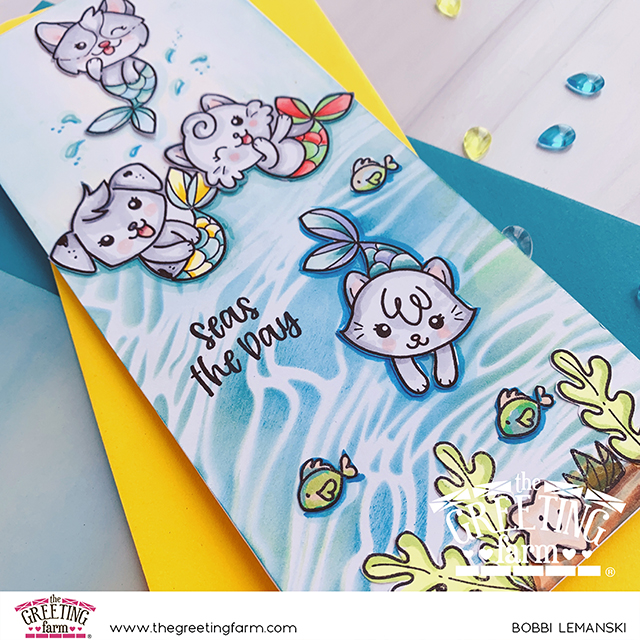 This set includes lots of little accessories and details for the water. Small fish, sea plants, star fish and more make for a cute sea scene. Furmaids and the rest of the July 2020 release will be available on Wednesday, July 15 at The Greeting Farm. Thanks for stopping by today!
Want to see more ideas and inspiration from me? Subscribe to my blog, BobbiHartDesign.com. I'll send you updates on new posts! You can also find me on Instagram as @BobbiHartDesign and on Facebook as BobbiHartDesign.
Bobbi Hartmann Lemanski, Bobbi Hart♥ Design, Adding h♥art into every design