There's a new digi set at The Greeting Farm called, Nursery. I'm using it today for two cards designed for the new parents.
Baby Blessings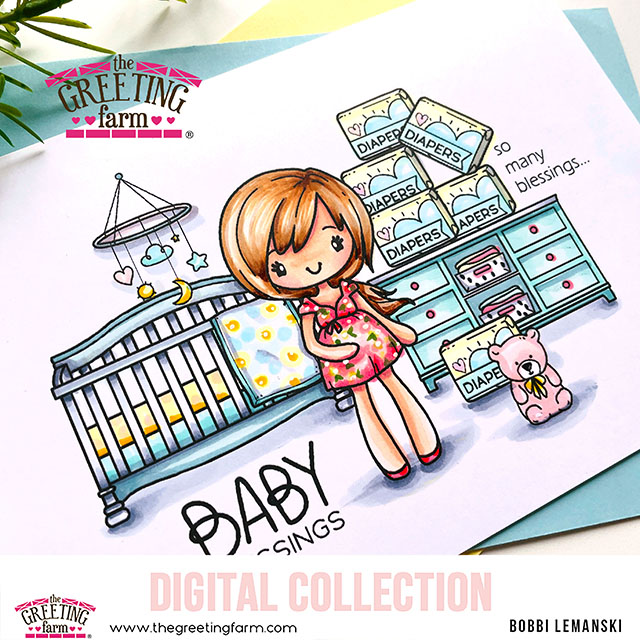 I used many of the images from the set in this cute scene set up. I added one of the phrases, too. I thought it would be fun to also add lots of diapers because any mom knows, you go through a lot of diapers in a day, week, month, year! To emphasize the humor, I added the sub-phrase, "so many blessings…" to the side of the diaper tower.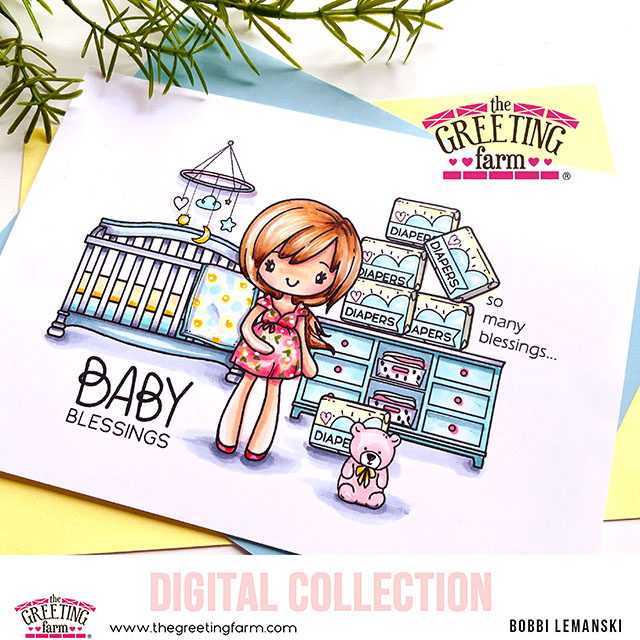 I colored the elements in yellows and aquas with a splash of coral in the dress. Here's a list of the colors used:
Aquas – BG72, BG11, BG10, BG000
Yellows: Y06, Y01, Y00
Corals: R14, R22, R01 (green leaves: YG67, YG03)
Grays: C5, C3, C1, C0
This card measures 5″  X 7″ as shown and mails flat for with a Forever stamp (United States Postal Service).
Hello Baby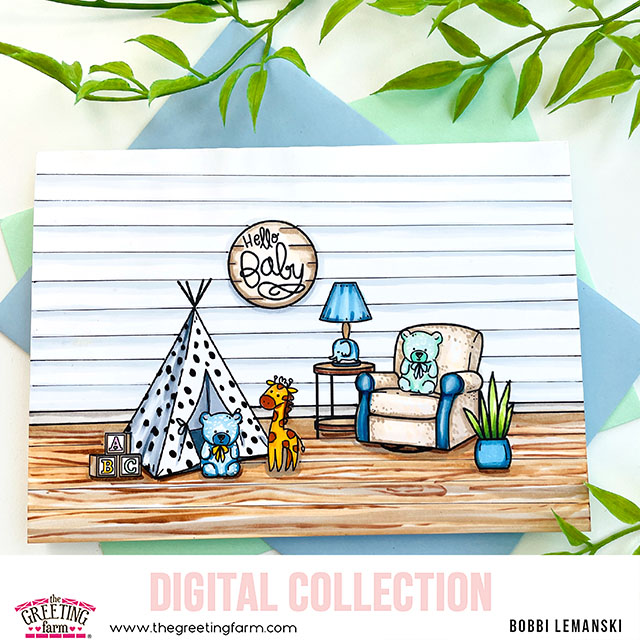 My next card is also a 5″ X 7″ card and mails flat. I used other elements from the Nursery set to share this room-ready scene. Just add mom, dad and baby to complete this look!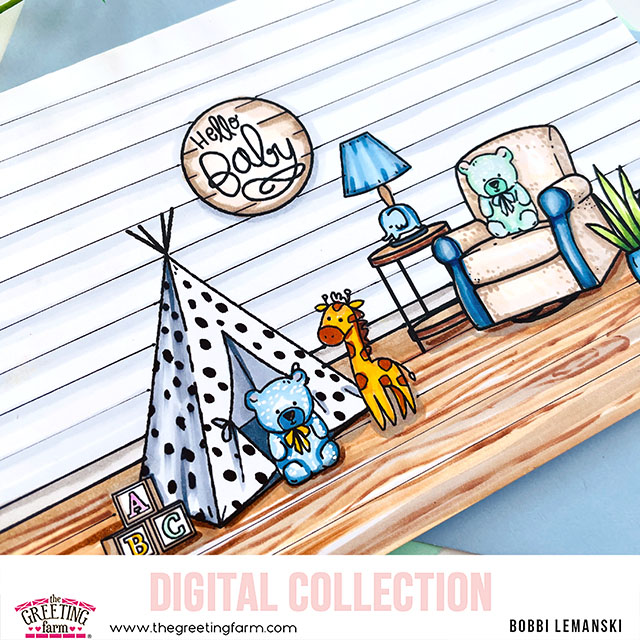 I'm pretty in love with this cute tent. West Elm sells and black/white polka dotted one that I love so I made one here! How cute is that?! I added shiplap to the wall using a fine-tip black marker and gray shading for more texture in the room. The floor was also hand drawn using E57, E55, E53, E43, and W2. The blues in the room were B45, B41, B91 and B21.
Thanks for stopping by today. If you want to see more ideas and inspiration from me, subscribe to my blog, BobbiHartDesign.com. I'll send you updates on new posts! You can also find me on Instagram as @BobbiHartDesign and on Facebook as BobbiHartDesign. Bobbi Hartmann Lemanski, Bobbi Hart♥ Design, Adding h♥art into every design