Kindness Grows is such a special set by Craftin' Desert Divas. Here's what's fun about it. If you love to color, this set allows you to practice coloring combos with no masking required. The set comes with a three garden vignettes that are ready to color. Plus, you can practice coloring glass in a dome shape. Here's a few pictures of the set colored in already.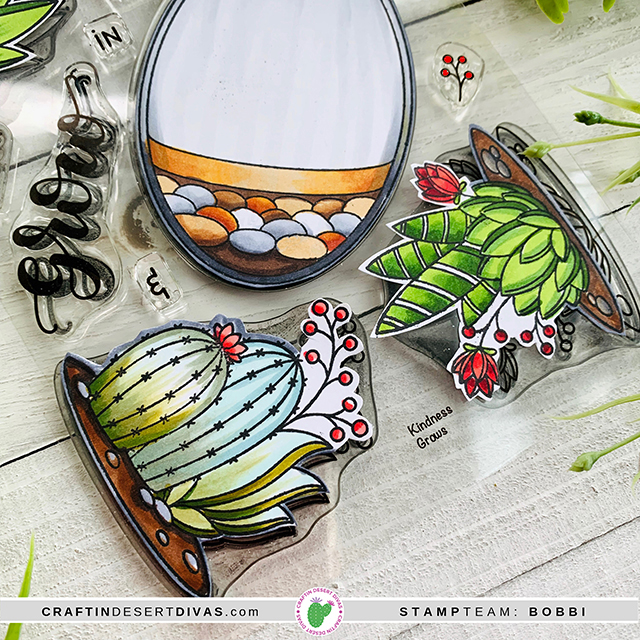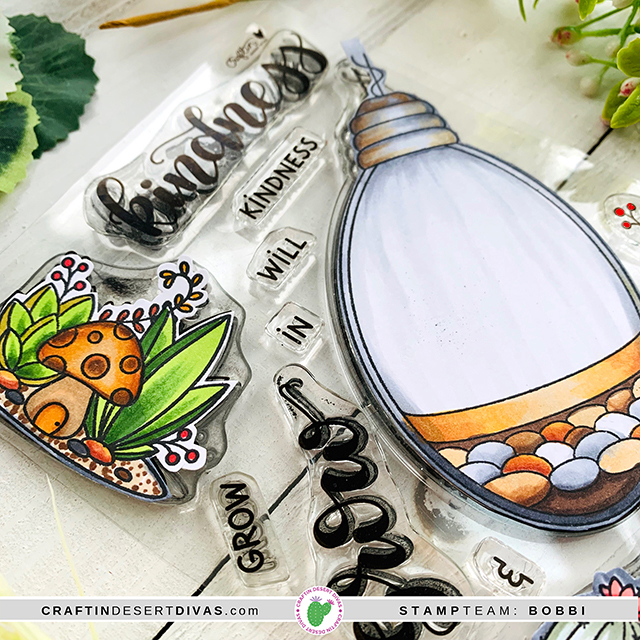 I have to say I love to sit down and just color this set. I will use these colored images in an upcoming card soon. Hanging terrariums are a very on-trend look and this set captures why people love them. They are beautiful. Here's the good part…you can purchase the set this weekend for 25% off! Head to the online store and get yours today. 
Thanks for visiting! Share kindness in the world! 
Adding h♥art into every design
Bobbi ♥ Design